Orange Business recognized among leaders in the PAC Radar – AWS IT Ecosystem 2023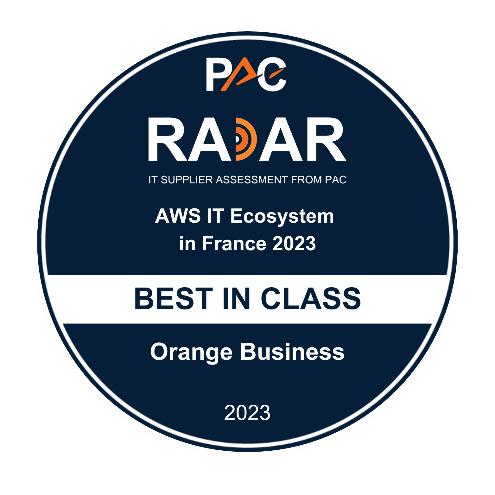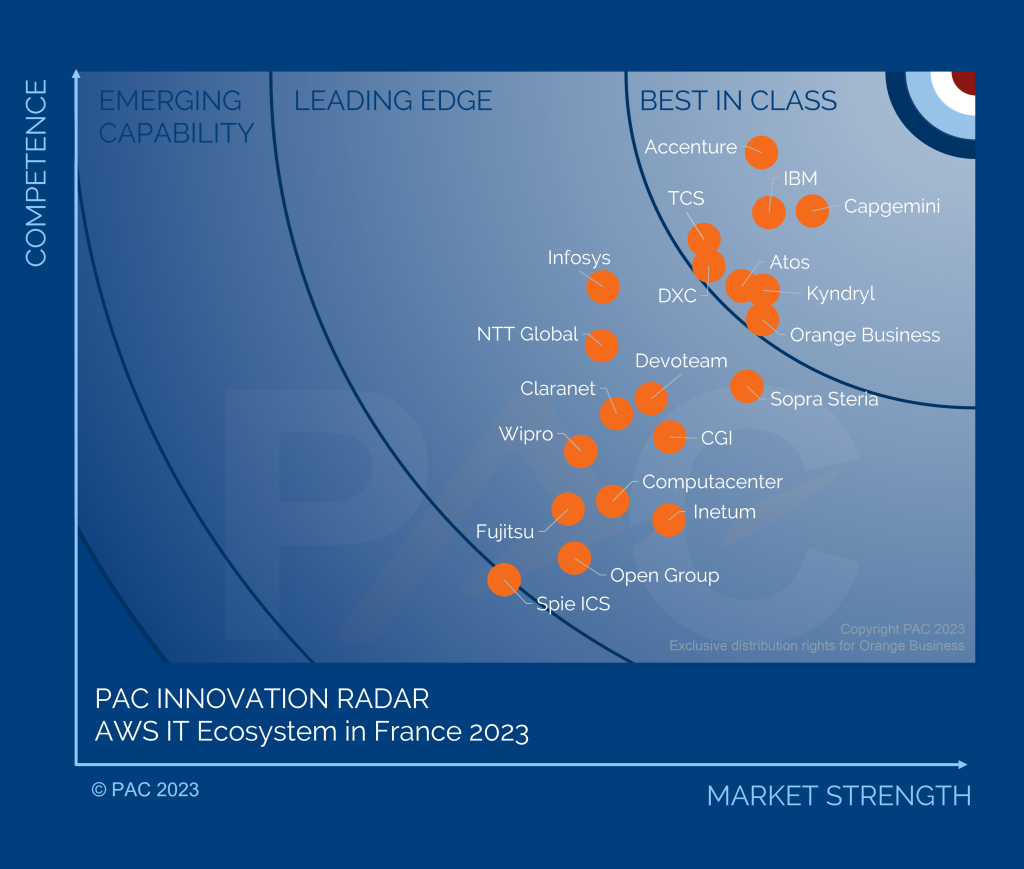 Orange Business is recognized as a "Best in Class" player in the AWS ecosystem in France in 2023 by the IT consulting and market research firm, PAC. This study evaluates the main AWS partners based on numerous criteria, to assist decision-makers in their choice of providers for their migration to AWS cloud and managed services.
In continuity from 2022, where Orange Business was recognized as a "Leading Edge" player for the Microsoft Azure ecosystem, this year, PAC has acknowledged the value that Orange Business brings to the AWS cloud. This study positions Orange Business among the great IT service leaders on AWS cloud solutions, and even places it in the top 3 on the "Market Strength" axis. This axis evaluates providers on their customer and market proximity, the quality of the vision on AWS cloud in alignment with Amazon, investments, and the quality of customer references.
Finally, it also highlights the specificity of Orange Business in its ability to support its clients with a wide range of IT services and cloud infrastructure offerings (private, public, hybrid), while also incorporating cybersecurity, compliance, and sovereignty.
Fill out this form to download the report.