The future belongs to sustainable businesses
Our strategic sustainability commitments: Green Act and Engage 2025
At Orange Business we are strongly committed to a sustainable future, and work tirelessly to build and empower more sustainable cloud technology all the while making efforts to reduce our own CO2 emissions.
In 2020 we launched the Green Act, a program to transform the entire company and its partners through a more sustainable future. This programme focuses on key areas that heavily impact our carbon footprint and that of our customers:
Datacenters
Energy usage
Recycling
At the group level we have committed to achieving a 30% CO2 emission reduction by 2025, and carbon neutrality by 2040. You can learn more about our Engage 2025 commitments here.
Learn more about our CSR engagements
Why is cloud essential to a sustainable information system?
At Orange Business we are convinced that cloud is key to building a more sustainable future, due to the technology's inherent qualities.
Cloud is a mutualization of computing and storage resources at both a micro and macro scale :
It allows us to use less make the most of existing hardware, thus limiting the need to purchase and install unnecessary components.
It reduces the geographical footprint of computing infrastructure allowing the space to be allocated towards more sustainable options such as housing and even green spaces

Datacenters used by cloud infrastructure often make use of renewable energy or innovative cooling methods such as free cooling that would be more difficult to implement in on premise solutions. The heat generated can also be repurposed to warm entire neighborhoods.
Cloud also enables climate virtuous practices such as teleworking, reducing the need for individual transportation and excess office sprawl.
We are also proud to have implemented and electronic recycling programme designed to adequately recycle of or give a second life to hardware that is no longer powering our cloud platforms.
3 ways to contribute towards digital sobriety
In this context, we at Orange Business are focusing on 3 main areas that contribute to digital sobriety
We integrate eco-design practices in the definition and engineering process of offers.
We can rely on Orange experts to innovaate on methodologies specifics of Cloud Services.
We implement a Circular Economy approach based on the "OSCAR" group program. The circular economy makes it possible to reduce the proportion of new equipment in the supply of equipment (servers, networks, storage) and to extend the lifespan of equipment already installed by encouraging its reuse.
We work on energy efficiency initiatives in the operation of our technical infrastructures, to optimize equipment and data centers where they are housed. This involves operating these infrastructures in the best possible way by optimizing the amount of energy that is consumed to provide our Cloud services.
Orange Business is also attentive to the measures taken by the operators of the data centers that host our IT equipment, whether they belong to us or not:
cooling methods used (free cooling for example),
the energy mix that supplies the data center with electricity,
standards and commitments guaranteeing good practices (ISO 14001, ISO 50001, European code of conduct for example)
Indicator values such as PUE (Power Usage Effectiveness
We also try to source equipment that has a minimum impact on the environment during manufacturing and usage.
We have high level of expectancies for the services we provide to our clients. This requirement is first applied to our own datacenters. Indeed, we designed them with a major focus on their environmental impact from the start.
All of our own structures have a high energy efficiency, use free cooling and are labelled ISO 14 001. We also make use of heat generated by our cloud platforms to provide heating to an entire district in Stockholm, and are working with state-of-the-art partners to constantly monitor and improve our emissions.
Datacenters built for optimal energy usage and temperature management
Our cloud platforms rely on data centers around the world, many of which are at the forefront of current environmental issues and contribute to the achievement of OBS' objectives in this area.
Equinix
Across EMEA, Equinix is working to align the certification of facilities to our regional ISO Environmental and Energy standards.
Equinix EMEA complies with ISO 14001:2015 Environmental Management Standard and Equinix has an active ISO 50001 Energy Management System (EnMS) that is founded on the EU Code of Conduct for Data Centres (EN 50660 TR99-1) and has nominated Energy Manager (per Metro) and an established Centre of Excellence (CoE) for Energy Efficiency
Equinix also participates in the EU Code of Conduct on Data Centre Energy Efficiency – an initiative led by the European Union's Joint Research Center. Thirty-five of Equinix's EMEA data centers report Utility and IT kWh per the requirements, establishing Equinix as a Corporate Participant of the center. Equinix is working to increase this reporting participation in EMEA with additional sites in process.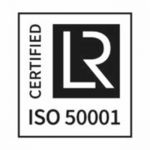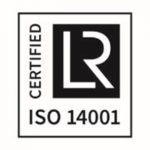 A host of solutions designed to help you achieve your sustainability targets
Part of our commitment towards sustainability is helping our customers achieve theirs. We have a range of cloud solutions that can help reduce emissions and achieve your sustainability targets:
Cloud Services
FinOps / Green Analysis
FinOps practices are designed to help you reduce your cloud spend by rightsizing the cloud infrastructure to the application. The act of rightsizing also reduces excess use of energy as lower performance VMs are deployed when available. FinOps services are available on all Orange and partner cloud platforms.
For Flexible Engine customers, we offer on demand energy and carbon consumption usage at the VM level.
Cloud platforms
Public cloud platforms offer all the sustainability benefits inherent to cloud technology: mutualization of cloud infrastructure, a reduced geographical footprint and optimized cooling and energy usage. We offer a choice of cloud platforms according to your needs.
Public cloud Flexible Engine
Flexible Engine is the Orange Business, European cloud platform with a near unmatched performance/price ratio. Hardware is hosted within Equinix datacenters that are ISO 14001:2015 and 50001 compliant.
Learn more about Flexible Engine
Private cloud solutions and colocation
Private cloud solutions offer customers the ability to mutualise IT infrastructure in a datacenter of their choice. By choosing Orange Business as a partner, you benefit from the latest in sustainable datacenter technology.