Managed services on SAP solution
Outsourcing of your SAP applications, simplify the management of your information system
[Managed services]
Managed Applications for SAP® is a centralized management offer for your SAP environments

We provide you with SAP® tools on a 100% virtualized and certified cloud. We manage your environments so you can focus on your applications and your business. We take care of the deployment, migration and maintenance of your SAP® environments.
The main advantages of our solution are: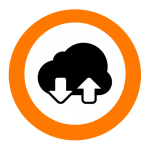 99.9% guaranteed SLA
Operations teams organized according to ITIL best practices and ISO certified, for optimal service quality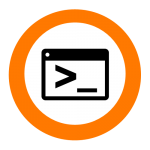 Optimized
Our platforms are optimized to efficiently carry all applications SAP® and SAP HANA®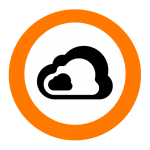 Adaptable and scalable
We offer a range of models adapted to your use and your growth.
Configure your new SAP® application, or migrate your existing SAP® application and operate the corresponding environments..
A multicloud outsourcing solution
Managed Application for SAP® can be delivered on a Public Cloud like Flexible Engine (OpenStack technology), on a partner infrastructure (AWS or Azure), or on private cloud platforms. These platforms are optimized to efficiently port all your SAP® and SAP HANA® applications.
Depending on the infrastructure chosen, your solution will be hosted and managed in Orange's secure datacenters or at one of our partners
Expertise & service related to our outsourcing solution
Our certified experts define and deploy the infrastructure best suited to your SAP® business needs, and our operational teams guarantee optimal operational maintenance with 24/7 support
Consulting and expertise on the sizing and optimization of the SAP® solution
Certified virtual and physical machines for SAP Hana® production
Design and architecture of the SAP® / SAP Hana® solution
Migration of the current solution (servers and data)
24/7 maintenance of the solution: supervision, service level agreements, monitoring of SAP Hana® indicators, backup management
Regular reporting and service weather
Expertise on database deployment in High Availability, Scalability & Security, disaster recovery, backup and recovery solutions, monitoring and reporting, etc.
Support : Your key contacts present during all phases of your project
Get support from our integrator partners
Our integrator partners support you in implementing and optimizing SAP® solutions according to your business needs.
Take advantage of the SAP Hana®Trial
The Managed Applications for SAP® offering provides two trial scenarios to allow you to test use cases before going into production or in parallel with production:
Prototyping is used to test a new application.
Sandbox is designed to test the evolutions of an existing SAP® application.
Use case
Flexible Engine for SAP© Solutions, your SAP Hana® projects are managed and hosted in the Orange Public Cloud, Flexible Engine
Use of the Flexible Engine public cloud solution
Our public cloud solution, operated by our experts
SAP HANA ECS certified infrastructure
Gives you access to an innovative and efficient infrastructure to host your traditional applications
A scalable and evolving solution
We offer a range of templates adapted to your use and your growth
Managed by Orange Business
Orange Business operational teams guarantee maintenance in operational condition with 24/7 support
The ingestion and calculation in real time allow the implementation of dashboards updated in real time.
Configure your new SAP® application, or migrate your existing SAP® application and operate the corresponding environments
From the classic ERP (Enterprise Resource Planning), which integrates all the necessary key processes (finance, HR, production, supply chain, services, purchasing, etc.) to run a business in a single system… To an intelligent and integrated ERP system running on an In-Memory database, SAP HANA.
This ERP leverages Machine Learning and Artificial Intelligence technologies to provide more information, visibility and efficiency in all aspects of the business.
In partnership with Synvance, we propose a PoC (Proof of concept) offer to accompany you in your migration to SAP S/4 Hana based on two approaches
Greenfield Approach
New implementation of SAP S/4 HANA
Total redesign of the system
Simplification of processes
Prior definition of best practices
Discovery of functionalities
Brownfield Approach
Technical conversion to SAP S/4 HANA
Re-evaluation of existing processes
Little impact on existing business processes
Package included:
The provision of a technical architecture
Provision of a dedicated architecture sized according to usage and objectives: duration, capacity and availability
Implementation of components and connectors
Coverage of the functional perimeter
Corresponding to a base on which will be added the specificities expected according to your context
Provision of SAP Hana licenses
Why make a POC?
Identification of prior actions on the existing solution
Estimate of the schedule and budget
Securing the conversion to S4/HANA.
Anticipation of conversion issues.