People in Tech – Discover the job of Operational Marketing Manager
In the "People in Tech" series, discover people and their jobs who make the #Cloud comes alive within Orange Business.
For this first episode, we meet Aurelle Atangana, Operational Marketing Manager.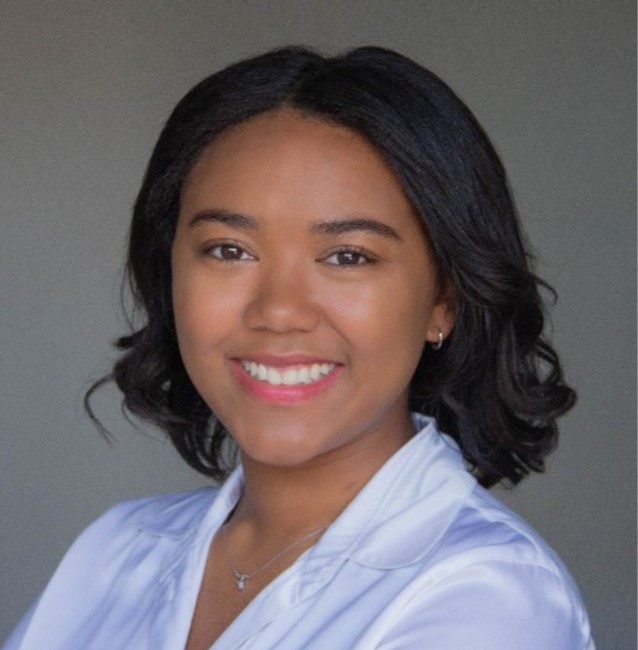 Describe your background and your job
After a degree in economics and management at the University of Panthéon-Assas, a master's degree in marketing at Sciences Po Paris and an apprenticeship at Microsoft as a Junior Content Manager, I joined Orange Business in 2021 as an Operational Marketing Manager (OMM).
More precisely my role is to promote our cloud platforms Flexible Engine and Cloud Avenue, both internally (such as setting up training courses for our sales teams, sending newsletters etc) and externally (notoriety-based campaigns on social media, events, webinars etc).
What drives you in this sector, your job, your missions?
Ever since I was young, I remember being interested in Marketing and Communications. In 2008 for example, I started a youtube channel about the video game called "The Sims". This hobby combined both the art of storytelling and strategy because I wanted to get users to click on my videos to boost engagement rates.
Today, I am still driven by the same desire of telling stories: those of our customers and how they use our cloud platforms. But above all, to communicate to the world how our cloud products can meet their IT needs.
Why this sector, you may ask? Cloud, and more globally tech, is a fast-moving sector that encompasses many innovative topics: from Big Data analysis, to Artificial Intelligence, to Edge Computing… The topics are vast. And they apply to all sectors, regardless the size of the company.
Moreover, it is very rewarding to collaborate with various teams at Orange Business, who come from different backgrounds and horizons, both in France and abroad.
Share a success you are proud of
One of the marketing/communication operations I'm proud of is the production of a video we made recently to promote the Flexible Engine cloud's Artificial Intelligence service, called ModelArts.
This video showcases a live demonstration of Artificial Intelligence : screws and nails placed on a conveyor belt are passing by in front of a camera which has been made "intelligent": the camera can recognize the objects in real time and count each time they pass by. This AI model has been developed thanks to the cloud, by leveraging its power to train algorithms.
What I enjoyed most about this project was the creative missions like writing the script, but also the project management part such as organizing the shooting and collaborating with the agency for the post-prod editing.
What is gratifying is to see that our efforts have paid off since this video has obtained good engagement rates.
Any advice for a young person who would like to enter this sector or your profession?
Keep up with tech and marketing trends! Whether it be through reading specialized press, white papers, blogs, watching videos of tech influencers or going to trade shows, it's important to keep up to date with emerging trends. As the saying goes, "knowledge is power".