Microsoft Azure
Prepare your business for the Azure cloud migration
[Multicloud]
There are many digital methodologies and best practices available on the market and strategies for transitioning to the cloud are abundant. But which one is right for you ? Orange Business Services has partnered with Microsoft to help companies of all sizes and in all industries successfully transform to the cloud. Because every project is different, our consultants will support you from start to finish.
Building on a strategic partnership
We provide a unique set of support services, expertise and managed services on connectivity, audits and assessments, architecture design, deployment and migration, security and value-added service delivery.
Maturity Audit & Target Strategy
Assessment of customer maturity to move to the cloud
Contextualization & evaluation of your assets with an IT audit and application mapping
Eligibility & Migration Strategy
Adopt the right migration strategy for applications according to their criticality
Define the expected benefits of your Cloud Transformation
Architecture Design
Benefit from all the advantages of the cloud in terms of performance and costs
Advise on the best way to migrate your servers and transform your applications to optimize them with Azure
Transition & Migration
Secure the transition to Azure regardless of the customer's target cloud
Propose changes in your delivery model towards more automation and increase the DevOps maturity of your IS and organization
Optimization
Provide a simple service catalog aligned with your needs in the transition phase but also in the RUN phase with a view to optimization (coaching on services, recommendations to reduce costs

…)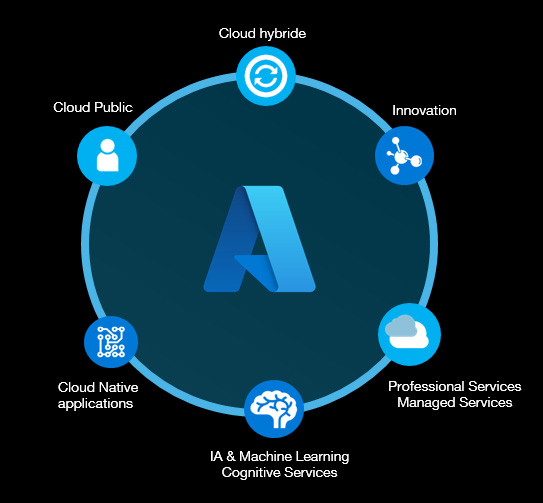 Our certifications
Program
Global Microsoft Reseller Agreement
Cloud Service Provider (CSP)
Accreditations
Gold Data Platform
Gold Cloud Platform
Gold Application Development
Gold Cloud Productivity
Gold Data Center
Gold Security
Silver DevOps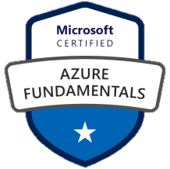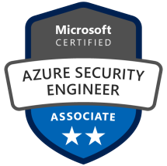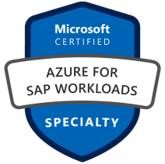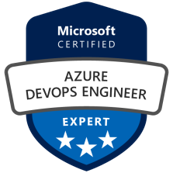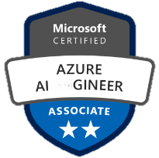 Our consulting and support services on the Azure cloud
Initiate and successfully migrate to the cloud with Azure
Orange Cloud for Business helps you move to Azure by going through all the key steps, starting with an assessment of your maturity, an infrastructure audit, a feasibility study and eligibility of your applications to move to the cloud as well as the migration strategy in order to successfully transition to the cloud and capture all the benefits for your business.
Analysis of the company's strategy, scope and needs, pre-audit of maturity on 3 axes (organizational, technological and process), definition of the global strategy, gains and benefits brought by the Azure cloud and definition of the target in accordance with the business objectives :
Collect, aggregate, analyze and consolidate all information on your existing IT (infrastructure in place, data, applications, functional view, business view and organizational view) and conduct workshops
Provide a complete study and assessment of the eligibility of your infrastructure and applications to the Azure Cloud with the associated level of effort for each step
Document the most appropriate strategy to migrate and transform each application, server and database in your IT estate to Azure
Your desktops have never been easier to access with our solution based on Azure Virtual Desktop
Our teams support you from start to finish for your application and desktop transformation projects with technical assistance throughout the life of the solution.
Manage your applications on the Azure cloud with managed services
Count on us for the outsourcing and management of your business applications from end to end.
Application monitoring (24/7 or HO) 24/7 monitoring
Proactive maintenance & automated reporting
Commitments on SLA, GTI, GTR
Request/incident/alarm management portal
Asset and configuration management
Infrastructure capacity and utilization reporting
Change and deployment management
Customized change catalog
Access security and security maintenance
Environment backup and capacity management
24/7 support and service desk assistance
Dedicated correspondent (SDM or RSC)
SAP on Azure
We offer the database models and architectures best suited to your business. We can also design a high performance, scalable, secure and highly available architecture to ensure your business continuity 24
Assistance in assessing the current environment and providing class design architecture and migration choices in the host application
Expertise on database design in High Availability, scalability and security, disaster recovery, backup and recovery solution, monitoring and reporting, etc.
Manage databases (apply security patches, major releases), configuration management (identify database parameter improvements), monitor hardware capacity and infrastructure, maintain operating documentation
Propose database architecture evolution and improvement based on ITIL best practices