Public Cloud – Flexible Engine
File & Application Backup (FAB) – backup resources hosted in physical or cloud environments
[Features – Storage]
FAB is a self-service Orange Cloud File & Application backup solution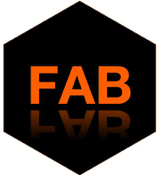 File & Application Backup Service is offered as part of the Flexible Engine solution. It allows you to back up resources hosted in physical or cloud environments.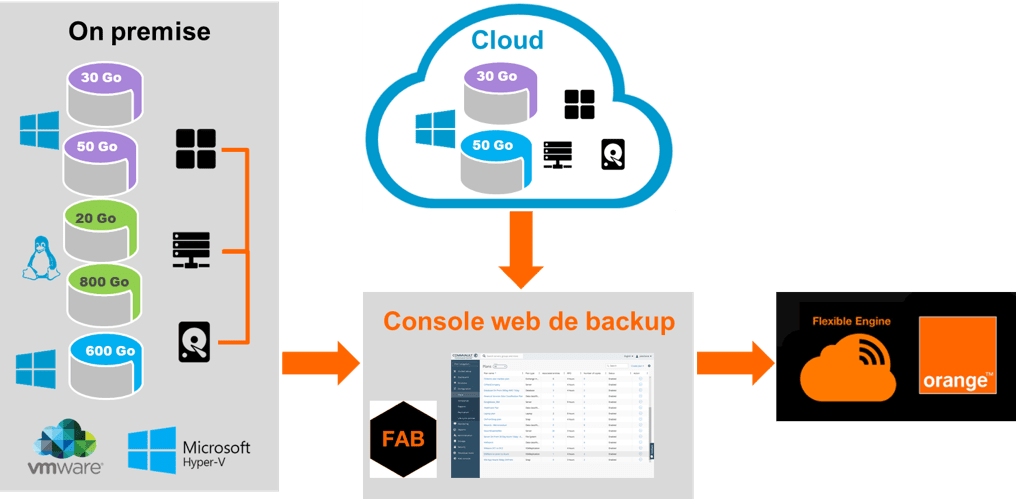 Benefits
Flexibility
Cloud backup service that adapts to changes in your business. You can subscribe online without any commitment.
Price
Payment for the service is monthly and per use (volume of protected data and stored data).
Security
FAB offers either an encryption service at the source or at the centralized backup infrastructure. In addition, data is, without exception, encrypted on the Flexible Engine object storage.
Availability
99.99% service availability commitment. The backed up data is stored on a site with a replication option on a 2nd site.
Price
FAB's pricing model does not take into account any cost of outgoing data (data restores).
Monthly billing for the service is based on 2 uses: data or protected users and stored data :
Protected data
Corresponds to the volume of data (eg applications, databases, file servers) or the number of users (eg Office 365) subject to FAB backup
Storage
Corresponds to the volume of data stored in FAB.
At the end of the month, the accumulated daily protected data are averaged. On the other hand, the number of protected users is that of the day with the highest consumption.
The amount of storage seen at the end of the month varies depending on retention policies and the type of data being protected.:
Price € / Go / month

Price € uder / month

Use

Protected data

Stored data

Number of users

Application , file servers

0,09€

0,0113€

NA

Mailboxes, desktop

NA

0,0113€

2,89€