Is your information system ready to migrate to the cloud?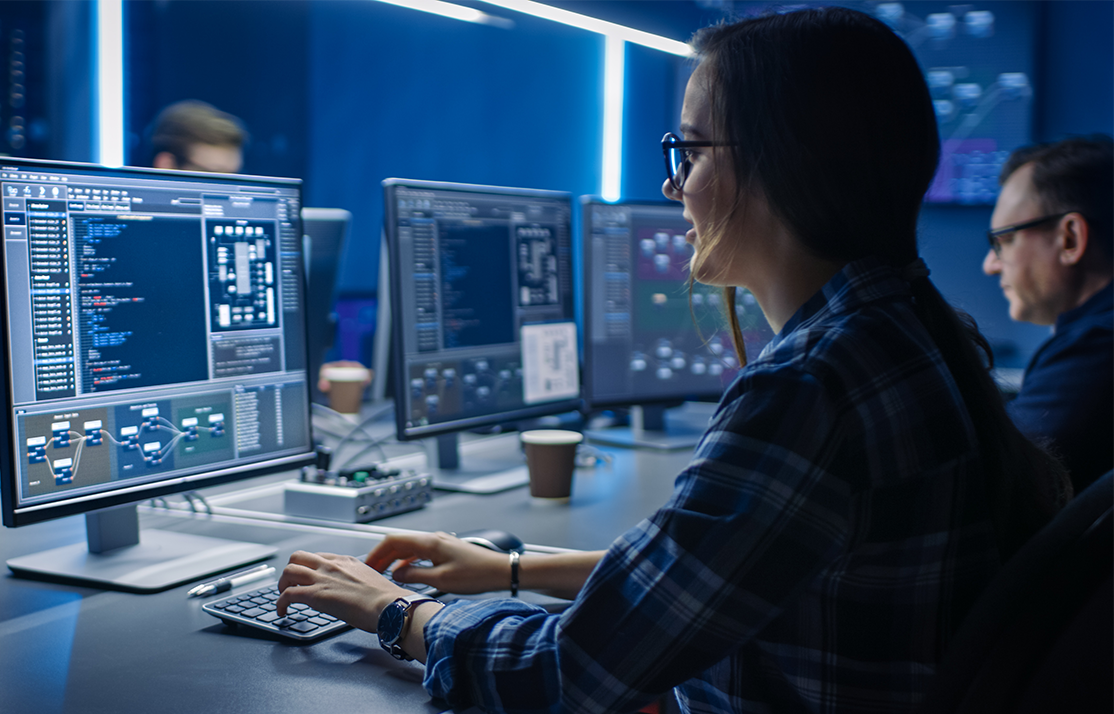 Flexibility, responsiveness and scalability of the information system, availability of data, innovation… cloud computing offers many advantages to businesses, including resilience, competitiveness and productivity. But how do you know if your IT system is ready for the cloud? And in the opposite case, what are the other possible choices?
To determine if your information system is prepared for cloud migration, several technical and contractual considerations should be taken into account. This evaluation needs to align with the company's specific needs and business challenges. Although traditional legacy systems may initially seem incompatible with cloud computing solutions there are ways to bridge the gap and immediately leverage its advantages. Let our guidance lead you through this process.
Are your servers at the end of their life or maintenance contract?
No matter their location, purchasing physical servers can be quite costly and result in significant depreciation expenses (CAPEX) over time. Additionally, they require human resources and expertise for maintenance, which becomes increasingly challenging as they age. Considering the age of your servers is essential when determining whether a migration to the cloud should be explored.
Are your servers virtualized?
When selecting a cloud provider, it is crucial to consider the virtualization of your servers as it helps with protecting your financial investment and IT expertise. Also, opting for a cloud with the same technology eliminates any technical risks and simplifies the migration process. That's why most companies choose to virtualize their servers using VMware hypervisor. By doing so, they ensure a seamless transition to the cloud while preserving their resources and knowledge.
Does your IT environment consist of heterogeneous systems?
This is often the situation for organizations with multiple sites, multiple data centers, or those that have expanded through acquiring other companies. In such scenarios, migrating to the cloud presents an opportunity to modernize and standardize your IT infrastructure. This simplifies the process of deploying new projects and integrating mergers or acquisitions necessary for your growth. By doing so, you can ensure these initiatives become operational more efficiently and effectively.
Are your important software outdated?
Creating a comprehensive inventory of the significant and vital components that can be seamlessly transitioned to the cloud is of utmost importance. This will allow you to prioritize business applications and solutions over antiquated software and applications that have not received updates in an extended period and may have been abandoned by their vendors. The same principle applies to:
Internally developed applications which necessitate a strategic decision. Should they remain as they are? Should they undergo a complete rewrite followed by migration? Or should they be discarded in favor of ready-made SaaS solutions?
Applications for which you no longer possess the necessary in-house expertise.
Non-critical applications whose migration would incur exorbitant costs without providing significant benefits or added value.
Technology is advancing at an exponential rate, with turnkey SaaS or cloud-hosted solutions readily available today. These can be implemented within days, replacing existing solutions that have failed to keep up with current developments. If it becomes apparent that your essential software requires replacement, it serves as a clear indicator that now is the time to explore cloud-based alternatives.
Is your computing capacity sufficient to keep up with your activities?
Insufficient storage space, memory or processing power can negatively impact a company's operations. This is especially true during peak periods such as the holiday season, Black Friday, e-commerce sales events, or when experiencing a surge in demand for your infrastructure (such as implementing new software, importing large amounts of data or onboarding numerous employees). Investing in physical hardware to address these issues can be costly and time-consuming for only a few days or weeks per year. However, utilizing cloud services allows you to quickly access additional capacity within seconds and scale it back down when not required.
Is your sensitive data secure?
Ensuring the compliance and protection of your data (including personal, industrial, and health data) is your responsibility. With the growing importance of digital sovereignty and information security, it can be strategically advantageous to entrust your data to French-based entities. By doing so, you benefit from the application of French and European laws, which are known for being highly protective.
Additionally, relying on cloud solutions that comply with GDPR regulations further enhances the security measures surrounding your data. For instance, obtaining certifications such as SecNumCloud or HDS in the healthcare sector provides a guarantee of quality, compliance, and security. These certifications offer benefits that may otherwise be too costly for private or public organizations to achieve independently.
Regardless of whether the response is positive or negative, there will always be a cloud solution that can be adapted to your IT system
Each cloud migration is unique and there isn't a one-size-fits-all approach. What truly matters is finding the appropriate service provider, teams and technical solutions for your specific needs. It's entirely feasible to transition your applications and/or infrastructure to the cloud; however, it depends on factors such as budget constraints, available resources and the amount of time you are willing to invest in this process.
This is why it's crucial to seek assistance from experts who possess cloud agnostic expertise. They will conduct an extensive evaluation of your existing IT assets and provide you with recommendations regarding which type of cloud solution would be most suitable for you – whether it's public cloud, private cloud, hybrid cloud or multicloud. They will also outline migration trajectories that align with these solutions in order to ensure a successful transformation of both your data and operations into the realm of the Cloud.