Partenaire Technologique
Microsoft

Orange Business and Microsoft


Privileged partners
Our level of partnership
Orange Business and Microsoft have partnered to help you leverage the power of the cloud. The goal? Accelerate and simplify the digital transformation of businesses.
The Areas solutions on which we are present, including our specializations: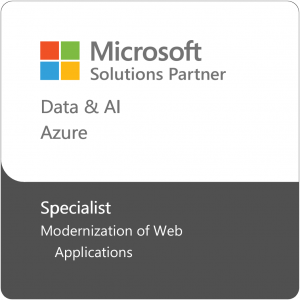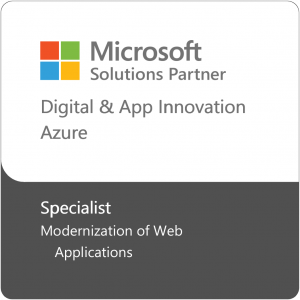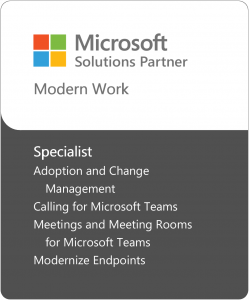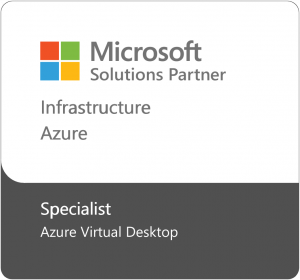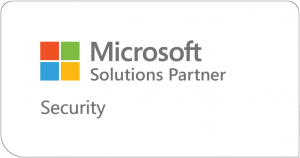 The power of the cloud, end-to-end.
Supporting your company's move to the cloud is one of Orange Business' key missions. Consulting, auditing, strategy, maturity assessment: we build a strategic roadmap with you, in line with your company's real needs, taking into account your skills, whatever your level of maturity on the subject.
A unique opportunity to reduce your costs
Orange Business' ambition is to enable you to make the most of the possibilities of the cloud, beyond the simple lift&shift. Containers, PaaS, automation, machine learning and cybersecurity are put at the service of the latest generation of flexible, scalable and resilient IT. Beyond the technical aspect, this transition is a unique opportunity to improve the business of your company by optimizing the operation of your applications while reducing the cost of your information system.
Microsoft, a key partner
To carry out this mission, Orange Business relies on its global expertise and works with all the players in the cloud landscape. Among all the solutions, Microsoft's Azure offering is undoubtedly one of the most powerful and essential.
In this context Orange Business and the cloud giant have developed a special relationship over the years. Microsoft is now a global and privileged partner.
Managed services on your Azure infrastructure
The partnership between Orange Business and Microsoft ensures that you receive high-level support on the three Microsoft clouds: Dynamics 365, Office 365 and Azure. Regardless of the region, Orange Business offers managed services on your infrastructures deployed on the Azure public cloud, including hybrid models, with a flexible level of delegation (operating system, databases, middleware, native cloud components, and business applications).
Beyond the tools, this support extends to the entire design, deployment and maintenance chain. Migration, upskilling, service level agreements: Orange Business enables you to take advantage of the full range of possibilities offered by Azure. Complexity is fully taken care of, and you can focus on your core business and its applications in a seamless experience. We leverage our Automation Channels to deliver fast and secure deployments, and set up DevOps interfacing with your teams as needed. In addition, our engineers and FinOps solutions allow you to ensure that your infrastructure is continuously monitored and optimized to your actual usage in order to reduce your costs.
We have selected key and current topics to better understand the spectrum of intervention of Orange Business and the scope of the partnership with Microsoft Azure.
Support on the Azure public cloud
Our architects, engineers and operational staff are Azure certified to ensure an optimized architecture design and secure management of application services.
Support on the Azure Stack private cloud
With Azure Stack, Microsoft offers a private environment while maintaining Azure-like services. Orange Business supports the deployment of the solution, allowing you to stay focused on the essentials, especially in complex multi-cloud environments.
Read more
Migration and management of your SAP/SAP Hana applications
The performance of SAP Hana processing requires an infrastructure adapted to SAP's needs and servers that are particularly rich in RAM. By offering specific services and tools for SAP/SAP Hana, Azure provides you with an optimized and high-performance infrastructure. With more than 15 years of experience in the design, deployment and maintenance of SAP solutions, our dedicated and SAP-certified teams ensure a deployment or migration to Azure that takes into account your availability and security requirements.
Read more
Desktop virtualization
The period of global containment has shown companies the need to rethink the way they work, starting with desktop virtualization. Orange Business, through its Flexible Workspace User Experience offering, provides a VDI solution that leverages both the Microsoft cloud (among others) and Citrix virtualization technologies. This solution allows you to offer a secure and mobile work environment to all your company's employees.
Migration from SQL to Azure
To compensate for the end of SQL 2008 support, Microsoft and Orange Business offer you a migration of your SQL 2008 databases to Azure with guaranteed support for 3 years, or even the upgrade of your databases to Managed Database instances in Azure.
Innovation through Data
With more than 4,000 people dedicated to Data and Artificial Intelligence projects, Orange Business offers the implementation of Datalake on Azure and the development of analysis or automatic processing solutions based on the analysis, AI and machine learning services offered by Azure.
DevOps and automatization
DevOps relies on many automation technologies to deploy services at a high rate. Orange Business can help you develop a culture of automation, integrate your CI/CD chains in Azure, or build natively resilient or scalable applications using Azure's CaaS, PaaS and native services components.