Flexible Engine

Release Notes
April, 2023
---
New Flexible Engine interface
What's new?
We are pleased to announce the release of a new user interface for our Flexible Engine cloud console home page.
The Flexible Engine technical console
Benefits
This update significantly improves the user experience by making the interface more intuitive, user-friendly and easy to navigate.
How it works
This new interface allows users to quickly access the most common services and save navigation and search time. To access the list of services, click on the three bars on the left-hand side or click on the drop-down menu at the bottom of the screen. You can also add services to your favorites by dragging and dropping them into the corresponding section.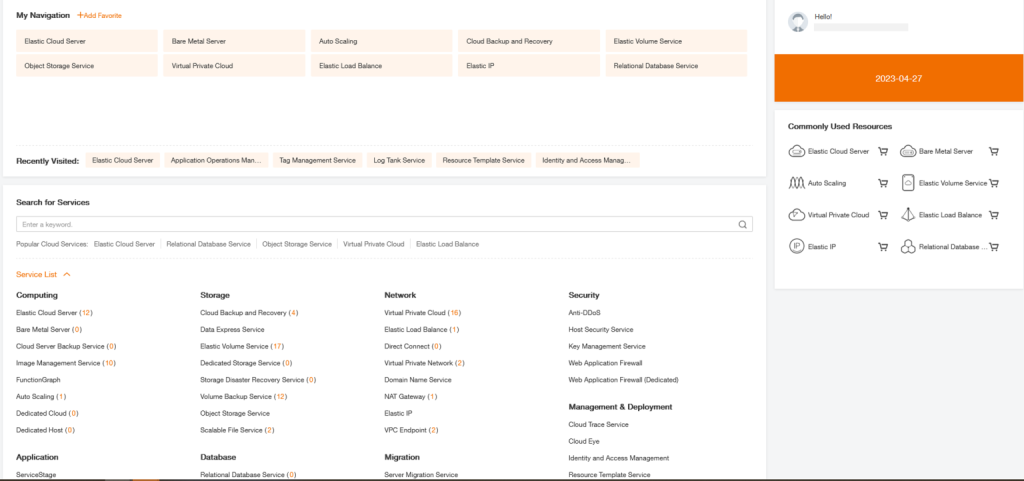 For more information on the Flexible Engine services, please visit the HelpCenter.