Flexible Engine

Release Notes
June, 2023
---
New multi-order journey for Reserved Instances
What's new?
We have streamlined the ordering process, eliminating the need for individual transactions. You can now efficiently order multiple Reserved Instances simultaneously and across multiple contracts.
Multi-order journey for Reserved Instances
New
Our customer portal has undergone enhancements to provide Flexible Engine users with increased flexibility and convenience. Placing orders for multiple Reserved Instances or flexible Reserved Instances simultaneously is now possible. What's more, users can manage these instances seamlessly through different contracts within their billing account.
How to
To take advantage of this feature, simply access the Cloud Customer Portal and order your Reserved Instances. Please find below a step by step guide on how to do just so :
1.Log in to your cloud customer portal and click on the Catalog tab

2. Select the type of Reserved Instance you wish to order by clicking on the dedicated product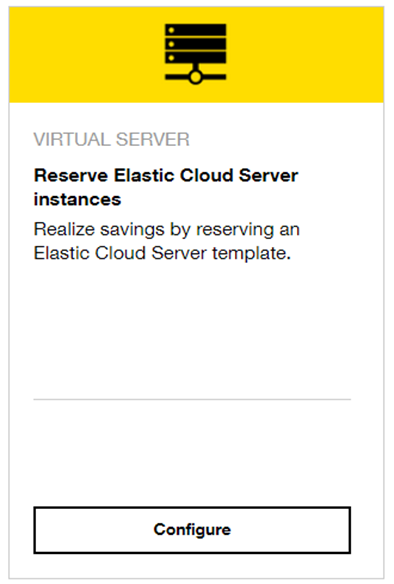 3. Access the ordering screen
4. A) If you wish to order multiple Reserved Instances on a single tenant
a) Select the desired contract, region, and instance type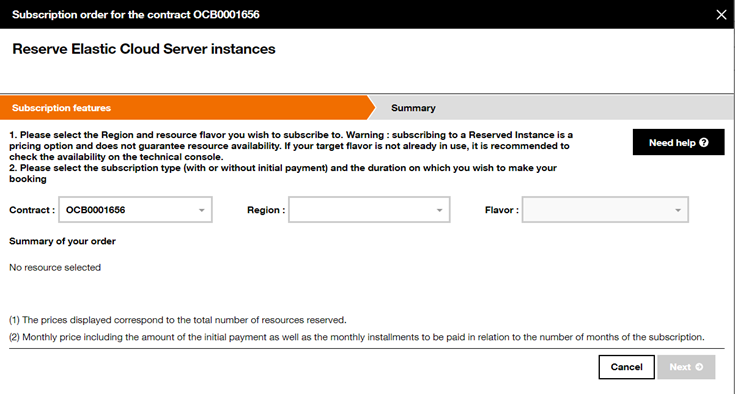 b) Choose the desired subscription mode, duration and quantity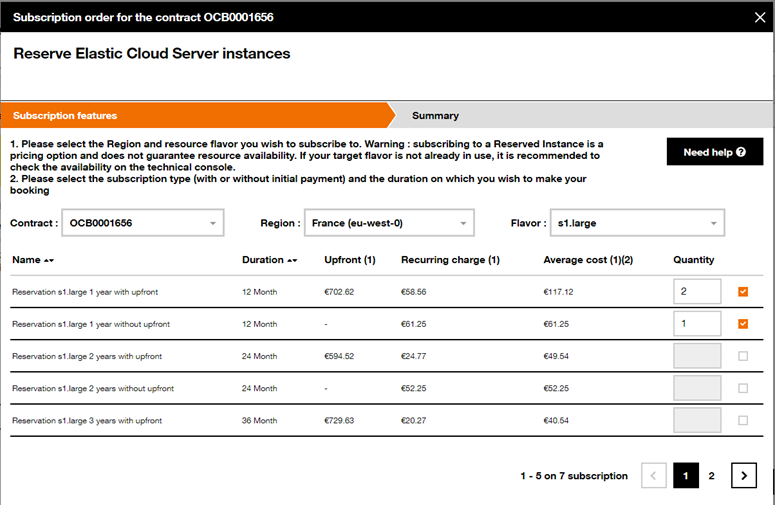 c) The order summary is automatically updated at the bottom of the screen. The price adjusts automatically based on the quantities entered

4. B) If you want to order one or more Reserved Instances from a different region or instance type
a) Update the region or instance type in the filter area
b) Enter the desired subscription quantity
4. C) If you want to order one or more Reserved Instances on another contract within your billing account
a. Change the contract in the filter area
b. Select the desired region, instance type, subscription mode, and duration
c. Enter the desired subscription quantity
d. The order summary is automatically updated at the bottom of the screen
5. Review the summary of your order
6. Click "Next" to proceed to the order summary
7. Choose the start date for your Reserved Instances
8. If you are satisfied with your purchase, confirm the order