3 lessons from the CloudFest event
From March 22 to 24, CloudFest, the leading event for cloud providers, brought together innovators from around the world, including Orange Business. This new edition, which took place in Europa-Park in Germany, was once again an opportunity to highlight the major innovations and promising technologies of the cloud market. Let's take a look at the 3 main trends that are shaping the immediate future.
An increasingly digitalized world
As the health crisis has shown, companies must be prepared to respond to both predictable and unforeseen challenges. The cloud has proven to be a great asset in difficult times, giving companies greater agility through remote business continuity.
The pandemic has also had an impact on consumer habits: e-commerce continues to grow at double-digit rates, demonstrating an ever-increasing need for businesses to have scalable IT infrastructures, and for their customers to have optimal digital experiences.
The Intelligent Edge is gaining momentum
The rise in popularity of Intelligent Edge technology is due to its ability to meet new consumer and enterprise requirements for high-speed, low-latency integrations. Indeed, storing data locally as close as possible to its source allows for near real-time processing.
Coupled with the 5G network, which provides internet speeds ten times faster than the current standard, the Intelligent Edge is poised to become a milestone in the evolution of cloud computing. That's why our Flexible Engine public cloud offers innovative services like Intelligent EdgeFabric that deliver a complete Edge Computing solution.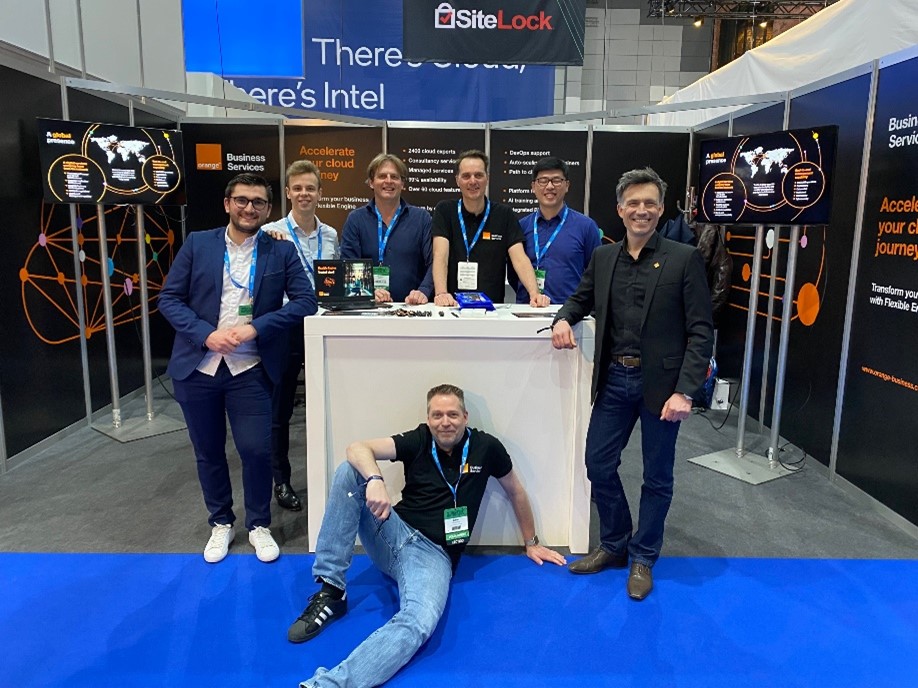 Focus on eco-responsibility
It's time for sustainability! As the world becomes more digital, companies must design IT systems that consume less energy. CloudFest was an opportunity to explore technological and operational innovations that help overcome obstacles such as massive power consumption and rising energy costs.
At Orange Business, we make recycling and eco-design a core part of our IT asset management strategy. To learn more, we invite you to read our commitments for a more sustainable development, by 2025.