7 Reasons to opt for Cloud Avenue, your fast and secure route to the cloud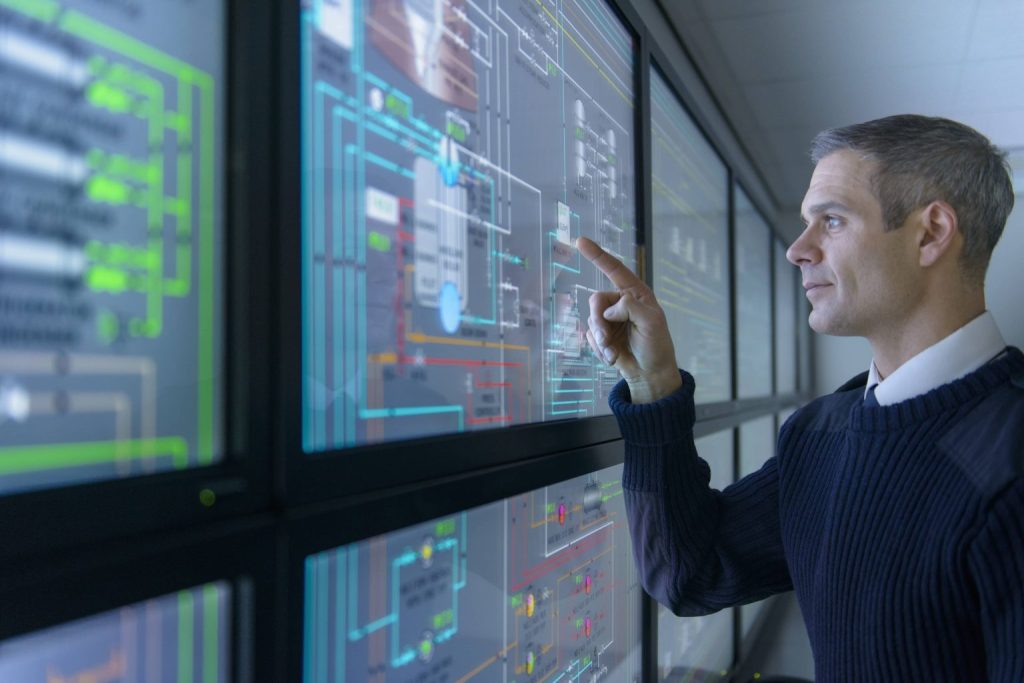 For businesses seeking enhanced agility, performance and resilience, migrating to the cloud is an absolute necessity. So how can Orange Business assist you in embarking on this transformative journey? The answer lies with Cloud Avenue: our solution encompasses seven key aspects for a quick and secure migration to the cloud.
A swift and simple cloud migration
For companies that are yet to start their cloud migration, it is important to initiate the transformation at a pace that aligns with the digital maturity of their IT teams and collaborators. The "Lift and Shift" approach offers a solution for moving applications to the cloud without requiring any redesign. This means there is no need to train teams in new expertise or integrate new technologies into the existing information system. It is considered the fastest and least resource-intensive method for migrating to the cloud.
The Cloud Avenue platform enables the implementation of the "Lift and Shift" approach through VMware technology, specifically vCD (VMware Cloud Director). By utilizing this technology, companies can plan an accelerated migration of their applications while ensuring compatibility with their on-premise VMware applications. This allows them to retain the expertise of their IT teams and allocate their time towards other priority tasks.
A modern next-generation cloud
In regards to comparing cloud and traditional IT budgets comprehensively, Gartner predicts that 51% of IT expenditures will be allocated to the public cloud by 2025, compared to 41% in 2022. Regardless of which market segment is being observed, cloud IT expenses are expected to surpass traditional IT expenses in the near future.
Cloud Avenue offers a scalable solution for various needs, whether it be public, virtual private, or private clouds. It collaborates with leading technological partners in the industry and provides a reliable platform that is constantly updated with proven technology. By utilizing HPE Synergy and Greenlake high-performance servers along with VMware VCloud Director and NSX technologies, Cloud Avenue delivers an automated, flexible and scalable cloud environment suitable for both legacy applications as well as those designed specifically for the cloud.
With Cloud Avenue at your disposal, you have access to a wealth of functional features such as deploying virtual machines and Kubernetes containers. Additionally, APIs are available for implementing Infra-as-Code practices along with DevOps tools. The platform also offers multi-cloud openness through integrated tools that allow users to manage resources across other clouds while centralizing operations.
Embracing and safeguarding digital sovereignty
Ensuring compliance with cloud standards presents a significant challenge in safeguarding sensitive data. It is now more important than ever to consider factors such as the location of data hosting, certification levels, adherence to local regulations, and the specifics of legal contracts. Notably, French and European laws offer some of the highest levels of protection for personal data management.
By selecting a trusted French provider that operates secure data centers within France and is supported by local teams, businesses can achieve peace of mind. Cloud Avenue is an exemplary solution managed entirely by Orange Business within their state-of-the-art data centers located in Val de Rueil and Chartres. This platform benefits from being situated within a robust European regulatory ecosystem while also ensuring compliance with the General Data Protection Regulation (GDPR). Additionally, it boasts an impressive array of certifications including ISO 27001, ISO 20017, and ISO 27018.
Furthermore, Cloud Avenue is currently undergoing SecNumCloud qualification which carries ANSSI's esteemed trust label for its private component. This distinction provides companies migrating their operations to the cloud with comprehensive security guarantees. The ANSSI qualification specifically recognizes cloud service providers who adhere to over 360 rigorous security requirements based on industry best practices offered by ANSSI itself – all further enhancing its credibility.
Through careful consideration of these factors and choosing reputable providers like Cloud Avenue that prioritize compliance and security measures adhering not only to national but international standards as well – businesses can confidently protect their sensitive information during migration into the cloud environment.
Additionally, our dedication to ensuring digital independence is evident in our active participation in Gaia-X. This initiative aims to create a cloud-based European data infrastructure and Orange proudly serves as one of the founding members. Furthermore, our commitment extends to the Common European Interest Important Project on the Cloud (PIIEC), where we actively contribute.
Transparent and predictable pricing
By transitioning to the cloud, you have the opportunity to convert your capital expenses (CapEx) into operational expenses (OpEx). This means that instead of making upfront investments, you can pay for your cloud resources based on usage. Whether you choose a public or private cloud environment, this shift allows you to optimize your expenses and effectively manage your organization's IT projects.
In other words, migrating to the cloud means that your financial commitments align with your specific projects. You have the flexibility to select either a pay-as-you-go model or reserve resources in advance based on their power, technical requirements and storage needs. The transparency of this new billing system ensures that there are no hidden costs and all billing details are readily available within your client space.
A greener cloud solution
By 2030, it is projected that digital activities worldwide will account for 13% of the total global electricity consumption. This is a significant statistic considering the increasing emphasis on energy efficiency and combating climate change. Orange Business recognizes the importance of these issues and has made a commitment to achieve carbon neutrality by 2040, already reducing its greenhouse gas emissions by 30% compared to levels in 2015.
To ensure energy optimization, Cloud Avenue relies on eco-designed data centers provided by Orange Business. These data centers incorporate various energy-saving measures such as free cooling systems, which help regulate temperatures without excessive power usage. Additionally, cold and hot flows are separated through containment systems while vegetated facades further enhance sustainability efforts. Integration of recycling plans also contributes towards environmental conservation. Located in Val-de-Reuil and Chartres, these eco-friendly data centers maintain a remarkable Power Usage Effectiveness (PUE) rating of less than 1.3 – this figure is significantly lower than the average PUE in France and signifies high efficiency levels within the facilities themselves.
Furthermore, Cloud Avenue boasts a 25% reduction in primary energy consumption compared to previous-generation solutions. This reduction is the result of a group-wide effort by Orange to optimize the environmental footprint of its products and services, achieved through lifecycle analysis of equipment, hardware, networks, and buildings housing data centers. Alongside the implementation of Cloud Avenue, adopting a FinOps approach proves advantageous in finding the perfect equilibrium between budget management, energy consumption, and meeting the required IT performance for business operations.
Personalized end-to-end Support
Throughout the entire process of your cloud transformation, Orange Business is there to support you. From creating your cloud strategy and migration plan to overseeing your Cloud Avenue infrastructure and applications, we are with you every step of the way. Our team of certified experts will guide you in choosing the ideal cloud solution for your specific needs, whether it be public, private, hybrid, or multicloud. Count on us to ensure a successful transition to the cloud.
Take the leap!
Moving to the cloud might appear daunting for a business. Nevertheless, rest assured that Cloud Avenue will guide you towards a seamless transition to the cloud! As trusted partner in robust systems, spanning from networks to cloud computing, Orange Business is dedicated to safeguarding your needs, with an unwavering focus on sovereignty and security ingrained in our core values.