Managed Business Applications
Delegate your cloud operations and focus on your core business
Manage your cloud
A Our teams are empowered to manage your IT accross all of your chosen platforms
Orange Business offers you outsourcing of all or part of your cloud information system, from the OS to your business applications, in a framework of transparency and trust.
As a multicloud service provider, we offer to accompany you on the platform that best suits your needs.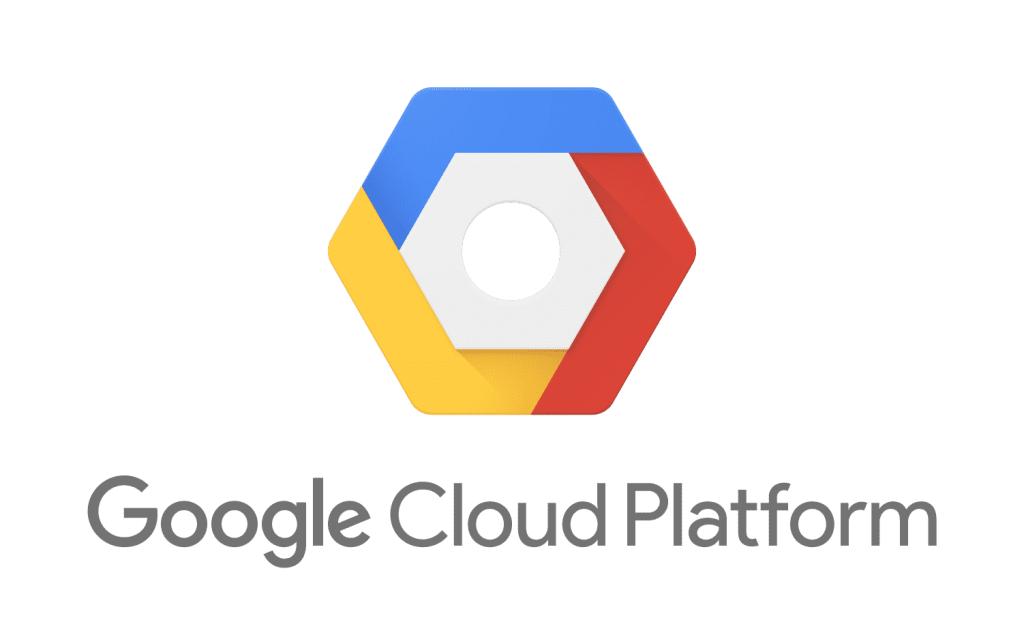 We propose a personalized service offer defined according to the specificities of your application park:
Maintenance of the production environment.
Management of applications on various environments: development, integration etc.
Control and supervision of all middleware layers.
Integration of your applications on the cloud.
A dedicated team for your projects
Project Manager

Coordinates with your teams during the implementation phase of your services.
Service Delivery Manager

Guarantees optimal uptime of your applications.
Contract Business Manager

A link to Orange Business for all of your contractual requirements.
The benefits of Orange Business management
Transparency

A dedicated team and a complete visibility on your IS.
Trust

Local experts, located in Europe, equipped to handle your data.
Flexibility

A multicloud expertise that will accompany you regardless of your chosen platform.
Delegate the management of your middleware, databases, logs and data
Outsource your infrastructure management accross all levels of depth: VM, Containers, OS and PaaS.
Expert teams to provide you with quality outsourcing services.
Operating System (OS)
Managed OS service to provide complete operating system management, including virtual machine tasks.

Patch management

DNS, NTP

Real time reporting

Backup policies

Security

Automated supervision
The provision of an operating system template or OS
Supply and management of the license and support (depending on the publisher)
Deployment of the OS on a virtual server using the Orange Business configuration
Daily backup of file systems
Security watch
Patch management
24/7 monitoring of the OS
Incident and change management
The provision of usage indicators (CPU, RAM, system disk…)
Containers
24 x 7 container maintenance, compatible with DevOps deployment of microservices applications.
Compatibles sur toutes nos plateformes
The deployment of Kubernetes clusters

24 x 7 supervision and maintenance in operational conditions of clusters

Cluster incident management

Cluster change management

Three integrated managed tools for cluster and container deployments:

A saved GIT repository of Kubernetes CCE cluster settings

A Container Registry for K8S

A Deployment Tool

An integrated and managed monitoring tool offering :

Collecting logs and metrics from K8S clusters

A cluster status dashboard with visibility into K8S cluster logs and metrics

A detailed inventory of services in clusters (Rancher)

An alert tool
Kubernetes
24 x 7 operational maintenance of K8S clusters compatible with the deployment of containerized applications in microservices.
Extension of the service with Managed Container

Add-ons management
Containers and container applications
On-demand deployment of containers on K8S CCE Flexible Engine clusters:

From Docker images, Dockfiles and manifests provided and deposited by the customer in the GIT and Registry repository
Clusters K8S CCE

24×7 container monitoring on K8S clusters with internal tools
The following interventions in the event of an incident (with the client's agreement):

Ticket creation and customer notification
Redeployment of version N or N-1 containers based on images and manifests stored in the tools
Resize the quota allocated to the container at the POD level Triggering Managed K8S in the event of an outage related to the underlying K8S and restoring containers once K8S is restored
Native services
The maintenance in operational conditions 24 x 7 of the applications consuming the native cloud services.

Scripting and operations automation, DevOps orientation
Commissioning and configuration of components

Development and maintenance of scripts

Authorization management

Monitoring of service compliance

Monitoring and maintenance of security conditions

Monitoring of native service evolutions

Configuration management and repository updates

Exploitation of the services in the catalog

Supervision of native services (thresholds, alarms)

Monitoring and adaptation of the production plan (backup batches)

Monitoring the proper integration of technical components

Performance and service access monitoring

Evolution of automated remediation scripts
Complexity: easy

Azure Batch

Container Registry

Virtual Machines

VM Scale Sets

App configuration

Automation

Azure Advisor

Azure Arc

Azure Backup

Azure Blueprints

Azure Lighthouse

Azure Monitor

Azure Policy

Azure Portal

Cloud Shell

Scheduler

Application Gateway

Azure Firewall

Express Route

Private Link

Virtual Network

Azure Storage

Managed Disks

StorSimple

Azure CDN

Media Services

IAM

AWS Config

AWS Health

EC2

AMI

VPC (& Endpoints)

EBS

AWS Secrets Manager

Complexity: medium

App Service

App Service (Linux)

Azure Functions

Container Instances

Dedicated Host

Azure DevOps

DevTest Labs

Visual Studio App Center

Azure AD B2C

Azure AD DS

Azure Key Vault

API Management

Notification Hubs

Azure Bastion

Azure DNS

Azure Front Door

Load Balancer

Network Watcher

Traffic Manager

CloudFormation

CloudTrail

CloudWatch

ELB (ALB/NLB)

Route 53

VPN

CloudFront

Transit GTW

AWS Security Hub

Amazon Cognito

Data Lifecycle Manager

License Manager

RDS (PostgreSQL/Oracle)

Redshift

Elasticache

EFS

FSx

S3

Glacier

Certificate Manager

KMS

RDS Proxy

Fargate

Complexity: high

Kubernetes Service

Service Fabric

Lab Services

Azure Active Directory

Azure Sentinel

Security Center

Event Grid

Logic Apps

Service Bus

Cost Management

Managed Apps

Azure Migrate

Lambda

Systems Manager

Dynamo DB

Cloud HSM

Directory Service

Firewall Manager

GuardDuty

Inspector

AWS Shield (Advanced)

WAF

API GW
A service to provide you with complete management of your middleware, including optimization and upgrade tasks
Middleware
Managed Middleware service for Web services, Application servers, Files, Directories …

Administration

Connectivity

Monitoring

Reporting
Install and configure the middleware

Compliance with safety recommendations

Administer and maintain the configuration

Administer and maintain the source code manager repositories (create user accounts and set up access keys, create repositories)

Minor or major upgrade

Security management (patching, access control, antivirus,…)

Backup and recovery services

Use of resources and recommendations

Capacity management

Event management
Data base
Managed databases and Managed DBaaS for relational databases and Managed database for NoSQL databases.

Compatible on all our platforms
Installation / administration / configuration of relational database services, NoSQL, and DBaaS

Management of the connection with the application server

Assessment, planning and execution of change requests

Patch services

Monitoring 24x7x365

Tracking, log management

End-to-end incident management and resolution

Design and execution of DB HA/DR solutions (option

Audit, optimization and performance indicators (optional)

DB health check and reporting (optional)

Multi-AZ DBaaS Deployment

Access to IaaS support on behalf of the customer

Managed DB & DBaaS alarm management
| | | | | |
| --- | --- | --- | --- | --- |
| | | | | |
| MS SQL | X | X | X | X |
| MySQL | X | X | X | X |
| PostegreSQL | X | X | X | X |
| Maria DB | X | X | | |
| Aurora | X | | | |
| Oracle | X | | | |
Logs
Collect, extract, identify and analyse data from your IS in order to identify a malfunction.

Log as a service is a managed log management solution (VM, Network, Security, Kubernetes clusters) built on an ECE platform
Installation of an ECE cluster on the shared platform or a dedicated ECE based on Elastics standards on Flexible Engine

Implementation with customer requirements

Network configuration: TCP, IP addresses, SSL certificate and virtual host configuration

Monitoring

Administration :

Incident and change management

Startup and shutdown / launch services

Service packs and patching at the customer's request

Customized options on request:

Data collection

Dashboard creation

Deployment of Machine Learning solutions

Elastic Training
Big data
Managed Big Data gives you access to an innovative, high-performance infrastructure to deploy your Big Data projects on a cloud infrastructure hosted and managed in Orange Business datacenters.
The flexibility and agility of the cloud to manage your Big Data independently
You have a ready-to-use Big Data as a Service solution to deploy and run your Big Data processing via simplified management and administration interfaces.
A complete data ecosystem at your disposal
Hadoop core components

HDFS, Map Reduce, Yarn, Hbase etc.

A recognized and fully managed open-source HADOOP distribution.

Fast Data Tools

Storm, Spark etc.

NoSQL databases

Cassandra, MongoDB Neo4j etc.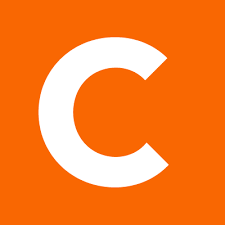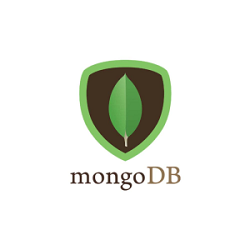 The benefits of our managed big data solution
Scalability

Restore application data to a consistent state in the event of a major failure, allowing services to be restarted with minimal data loss.
Trust

Benefit from a global service commitment and customized support, and a solution secured by Orange Business teams.
Flexibility

Pay only for what you use with pay-per-use. Your Big Data environment is only charged to you when you activate it.
Setup:

Deployment of secure and scalable clusters of VMs and installation of software data components (HDP, HDF, CDH)

Configuration :

Creating initial user accounts

Monitoring configuration

Administration / Maintenance / Monitoring :

Review node performance and make adjustments

Manage the start and stop of Hadoop services

Adding/Removing Nodes

Run/implement Hadoop maintenance releases

Component upgrades

Backup :

Backup of hot files for master and device nodes
Database Dumps
Real-time analysis
The ingestion and calculation in real time allow the implementation of dashboards updated in real time.


Mass data management from a data warehouse

A volume of data can become too massive for a database or a data warehouse. The calculation of aggregates via Hadoop, allows the rationalization of the volume of data stored.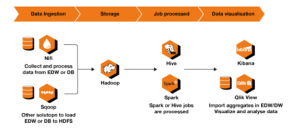 Ephemeral analysis cluster

Our Cloud Map Reduce Service solution allows you to build a Map Reduce cluster in 15 minutes, inject your data, process it, and then remove the environment once you have the final dataset.

Manged Business Applications
We migrate and operate your critical applications on the cloud. Our service commitments and our support guarantee you an optimal quality of service.
Build applications in the production and non-production environment (infrastructure components, software, versions, data)

Application monitoring (user view)

Correlation of monitoring alarms (HW, middleware and OS)

Asset and configuration management

Incident management

Modification of the management and the users' requests

Patch management

Infrastructure capacity and utilization reports

Version management (enable industrialized deployments)