Flexible Engine - File and Application Backup user guide

Updated on :
FAB Configuration
This chapter details all configurations editable within FAB.
Agent Management
Add a new agent to an existing device
You may require adding a different agent to a device already backed up in FAB.
To do so simply follow the agent installation procedure described in section FAB Deployment / Component installation.
Installing a new FAB agent has no impact on any already existing ones.
Remove an agent from an existing device
If you wish to remove a FAB agent from a device, you only need to uninstall it.
Connect to the FAB Backup console and go to the Manage / Servers section
Find the device for which you wish to add a remove agent and click on its name

Click on the More actions button in the top right corner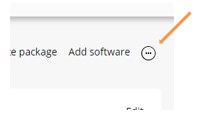 Select the correct agent to remove in the select menu and click on ok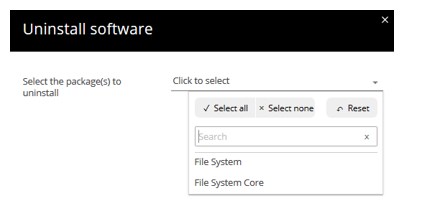 Note:All backups made with an agent will not be deleted after uninstalling this agent. Recovery points will remain available during the whole backup retention period.However, restoring to a different location will be required, as the source agent will not be available anymore.
Update an Agent
It is not required of you to organize your agents updates.
Those are pushed automatically, on a weekly basis (on Sundays), by the FAB infrastructure directly.
However, you still have the possibility to follow up your FAB protection agents update status from the FAB Backup console,
Check the agents' status in the Manage / Servers section:
If you require to update a deployed agent yourself:
Connect to the FAB Backup console, and go to the Manage / Servers
Select the required agent to update and click on the More actions button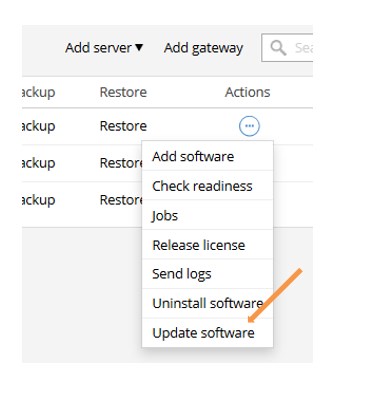 Check the Reboot if required checkbox if you will, and Click on Yes to finalize

Click on View job details for further details

In the active jobs you can find the installation status :

The update job should take a few minutes