Women in cloud – Product Manager
Women hold only 24% of digital jobs worldwide and fewer and fewer are training in tech.
For the International Women's Rights Day, we invite you to discover the profile of women who work in the Orange Business cloud teams.
Discover also Orange's initiatives in this field.
Hello Marine, tell us about your background and your job.
I joined Orange in 2015 after obtaining a Master's degree in Marketing from a Business School. I held various marketing positions within the group, and then I joined the Cloud Division of Orange Business in 2019 as Product Manager for IA & ERP solutions.
This means that I am responsible for managing several offers or products throughout their life cycle: from creation and launch to continuous improvement of the offer and support for the sales force on the associated business opportunities.
I draw up a roadmap, which will allow me to define the main objectives in terms of functionalities, but also sales ambitions.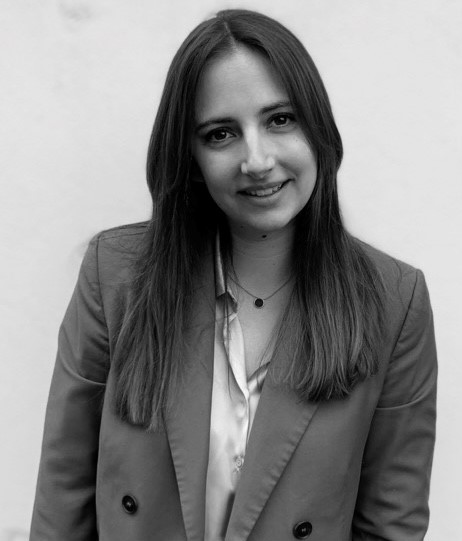 What drives you in this sector, on your job, your missions?
Product Manager is necessarily a "pivotal" and very cross-functional position thanks to which I lead a large community of experts who contribute to the life of the offer through their areas of competence: finance, operations, legal, sales, pre-sales, communication, etc. The days are extremely varied, as are the people we deal with.
This requires autonomy, the ability to make decisions that have an impact, prioritise actions to be carried out and develop one's vision of a product according to feedback from our clients.
In conclusion, the days go by and they are never the same! And that's ultimately what drives me in this activity. It allows me to develop a lot of skills, both marketing and technical, but also key skills for this job, such as analytical skills, interpersonal skills, the ability to arbitrate, resilience, etc.
What is it to be a woman in tech in 2022?
Being a woman in Tech means having the chance to evolve in an exciting environment and contribute to the development of strategic and promising services such as the Cloud, Artificial Intelligence and Data. It is true that it also means working in a predominantly male environment: for my part, I was a little apprehensive when I joined Orange Business three years ago because I am a woman, young enough to occupy a position in which I was going to have to manage projects and make many decisions.

Finally, I met benevolent employees who see the fact that the IT sector is welcoming more and more women. They were keen to ensure that I felt fully integrated and that my skills development took place under the best possible conditions. Perhaps that is the advantage of being a woman!
Moreover, I am very grateful to the various managers who trusted me, who are still with me today and who have enabled me to flourish in this activity.
Few women go into IT, what can you tell them to encourage them to enter the sector?
Of course, it is a sector in full transformation, necessarily very promising and dynamic, in which the opportunities are numerous and varied. But above all, I would say that it is Tech that needs you because we would like to be much more numerous!