Design et migration
Your migration to the cloud managed by our experts
We will help you design and execute a cloud migration for your applications while guaranteeing minimal service interruptions.
Architecture: design and approve your architecture on our platform in 5 steps
Evaluate the portability of your application portfolio
Understand and use best practices to improve portability
Select activation technologies for portable cloud architectures
Give the application/service more contextual independence
Maintain stricter monitoring during production deployment
Migration services: we will support you at every step of the migration process
Migration plan and migration management
Migration strategy based on several possible scenarios
Mechanism for replicating applications / servers / data to minimize switch latency
Specific approaches for ADs, databases, file servers
Testing before and after to secure the migration
The advantages of the support of our experts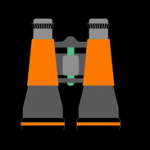 Transparency
Limited impact on your main business users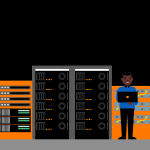 Custom migration
Based on your applications' criticality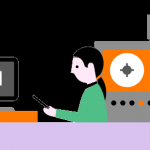 Reducing technical debt
Revising and refactoring existing applications to reduce technical debt
A 4-step migration strategy:
Choosing the right migration strategy
Guaranteeing service continuity for your business
Scheduling migration waves
Monitoring operational migration activities
REHOST
Source and target synchronized by the network, up to the switch
Minimal interruption of service
Solutions based on software agents (servers or source hypervisor)
3-step operation: source snapshot, target copy, delta synchronization
Transfer of VM images or data files by network or external storage
REPLATFORM
Recreating new environments: VM, OS, middleware, associated services
Replication and integration of data on the target solution
REFACTOR
Application changes
OS version upgrade
Version upgrade or database type change
Use case of our support on design and migration:
One of the world's largest mining companies chooses Orange Business to host its SAP ERP:
Background
80 VMs hosted at 2 remote datacenters / 90 Tb of data.

SAP ERP + testing and application servers Development / testing / production environments

.
Challenges
Complete the migration in 5 months, with strict deadlines.

Low-risk migration strategy, with no visible impact on businesses and end users.

Comprehensive testing strategy, with technical and functional testing for each VM migration.
Solution
A flexible migration methodology that meets the client's migration sequencing, testing strategy, and switchover needs.

Highly automated migration operations with Double-Take and post-configuration scripts.

Client satisfaction thanks to respect of delivery terms with a minimum of service interruptions.
Our architecture and migration services can help you in other instances such as:
Designing hybrid architectures.

Optimizing architectures for the cloud.

Migrating environments to the cloud with a level of service interruption that is optimized for your situation.