Certification

System Organization Control 2 (SOC2)
---
Certificate
Which type of SOC2
report do we provide?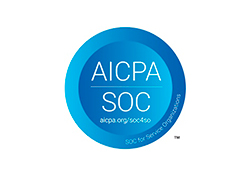 The SOC2 report describes our non-financial internal controls related to the security, availability, confidentiality and privacy of our information system.
We provide a new SOC2 type 2 report every year around January on our cloud activities. This report covers a one-year period from October 1 to October 1 of the following year.
A bridge letter is provided around January to cover the period from October 1 to December 31.
Certificate request
Do you want to obtain a certification certificate?
Please complete this form.