Certifications of our cloud solutions
ISO 27018 Certification
[Certifications]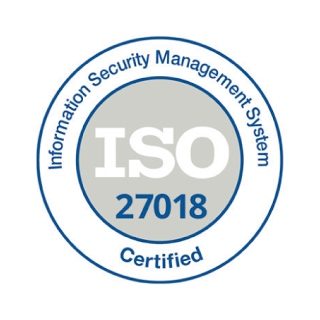 By choosing an ISO27018 certified cloud provider, you are choosing a cloud solution in which the the security of personal data has been tested by regular internal and external audits.
What was the scope of the certification?
As of today, the entirety of Orange Business is certified; all of the security recommendations are applicable.
Private cloud solutions
Flexible Computing Premium
Flexible Computing Santé
Flexible Engine
Flexible Computing Advanced
Flexible Storage
Flexible Hosting / NetHosting
Managed Applications
Flexible Workspace
Flexible Recovery
Click and transfer
The following physical sites and data centres are included in the certification:
Cesson-Sévigné
Lyon
Boulogne Billancourt
Montreuil (NEOCLES)
Egypte – Cairo
Maurice Island: Eben, Rose Hill
Inde: Delhi-Gurugram, Mumbai
Normandie = Val De Reuil data centre
Rueil Malmaison data centre
Chevilly Larue data centre