Certifications of our cloud solutions
ISO 27017 Certification
[Certifications]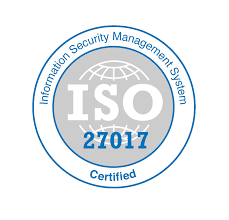 Choosing an ISO27017 certified cloud provider guarantees that cloud security has been taken into account by the cloud provider, checks and internal/external audits are conducted regularly.
What was the scope of the certification?
As of today, the entirety of Orange Business is certified; all of the security recommendations are applicable.
Private cloud solutions
Flexible Computing Premium
Flexible Computing Santé
Flexible Engine
Flexible Computing Advanced
Flexible Storage
Flexible Hosting / NetHosting
Managed Applications
Flexible Workspace
Flexible Recovery
Click and transfer
The following physical sites and data centres are included in the certification:
Cesson-Sévigné
Lyon
Boulogne Billancourt
Montreuil (NEOCLES)
Egypte – Cairo
Maurice Island: Eben, Rose Hill
Inde: Delhi-Gurugram, Mumbai
Normandie = Val De Reuil data centre
Rueil Malmaison data centre
Chevilly Larue data centre