De digitale werkplek voor ziekenhuizen
Goede zorg is steeds meer afhankelijk van flexibele en stabiele ICT-diensten. Daarmee verandert de rol van ICT binnen het ziekenhuis: van ondersteunend tot drijvende kracht. Eén van de essentiële sleutels in het succesvol leveren van patiëntenzorg is de digitale werkplek.
Download e-book
Artsen en verpleegkundigen zwerven vandaag de dag onder hoge werkdruk van de ene gedeelde desktop naar de andere tijdens hun rondes, gebruiken tablets tijdens een videoconsult, controleren gegevens op een (persoonlijke) smartphone en delen vanaf ieder device informatie met andere zorgverleners. Soms binnen de muren van het ziekenhuis, maar steeds vaker ook er buiten.
Dit alles stelt hoge eisen aan de digitale werkplek binnen het ziekenhuis, waarbij alles draait om performance, flexibiliteit, gebruikersgemak, veiligheid en continuïteit.
Een digitale werkplek die past bij de uitdagingen van jouw ziekenhuis
Login Consultants is jouw partner op het gebied van de digitale werkplek. We helpen je de beste oplossing te vinden met technologieën die inspelen op jouw ziekenhuisspecifieke uitdagingen, behoeften en doelstellingen. Bij ons geen 'one size fits all'. We hebben altijd ruimte voor maatwerk. En hebben ruim twintig jaar ervaring met het ontwerpen, inrichten en beheren van complexe werkplekomgevingen binnen diverse ziekenhuizen.
Meer informatie?
Contact us
Werkplek van de toekomst voor ziekenhuizen; Dit brengt het
Wat als je bestaande applicatielandschap een belemmering vormt voor innovatie en je voorlopig nog geen afscheid kunt nemen van je klassieke meereizende virtuele werkplekken? In dit eBook leggen we je uit hoe je succesvol een brug slaat tussen innovatie en legacy, door een hybride digitale werkplek te realiseren die beide werelden naadloos op elkaar aan laat sluiten.
Download e-book
De portaalgerichte hybride werkplek als brug tussen innovatie en legacy
Om een toekomstbestendige werkplek voor het ziekenhuis te realiseren, is het nodig te bewegen van de klassieke digitale werkplek naar de cloudwerkomgeving. Maar onder andere legacy-applicaties, EPD-software en meereizende werkplekken zorgen ervoor dat deze stap niet nu al in één keer te maken is. De sleutel tot succes van de werkplek van de toekomst in een ziekenhuis is de verbinding tussen oud en nieuw. Een hybride werkplek die waardevolle elementen uit de klassieke digitale werkplek combineert met de cloudwerkomgeving, waardoor innovaties sneller door het ziekenhuis kunnen worden omarmd.
How to overcome the challenge to set up an individual AI Solutions Platform in short time.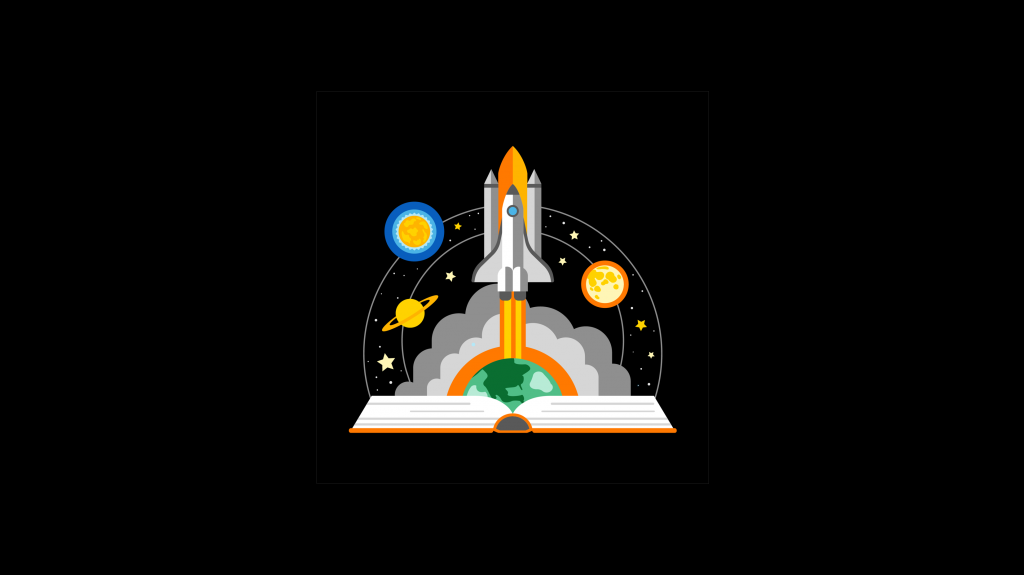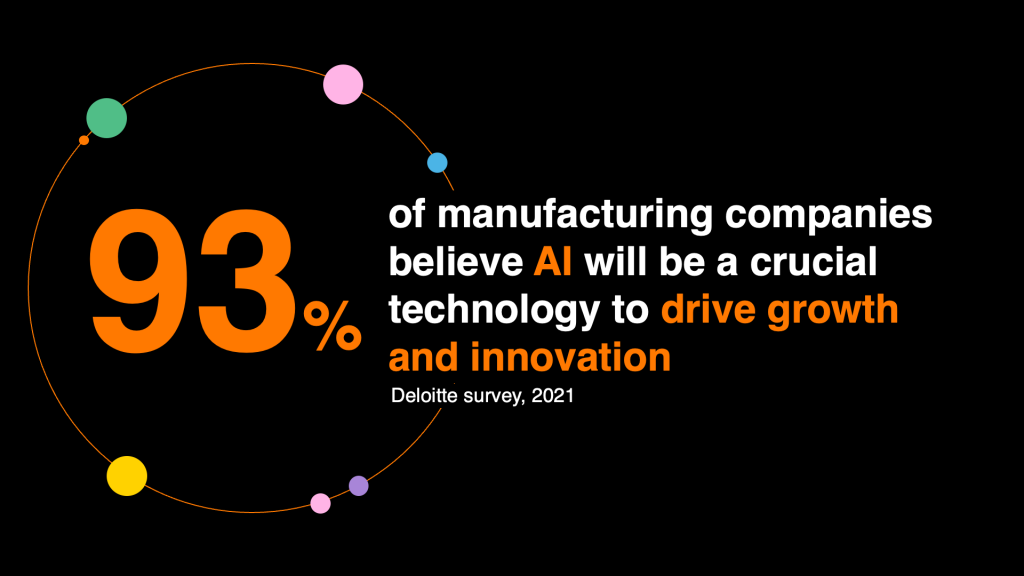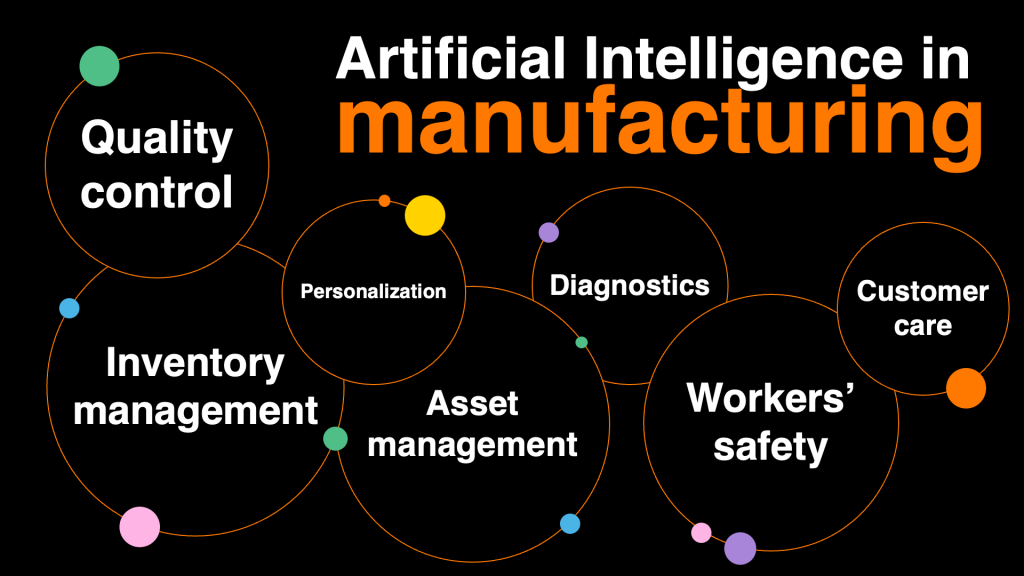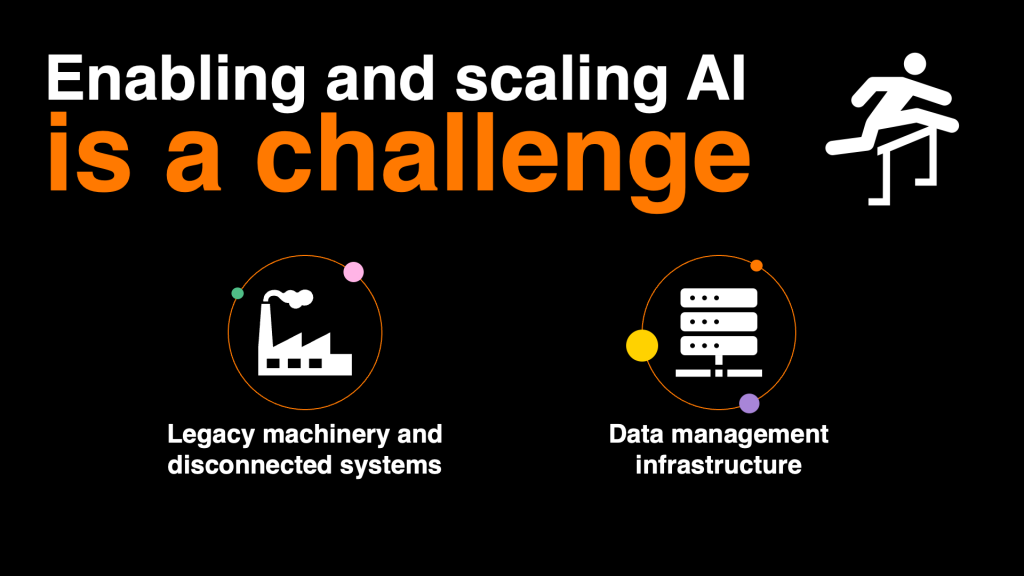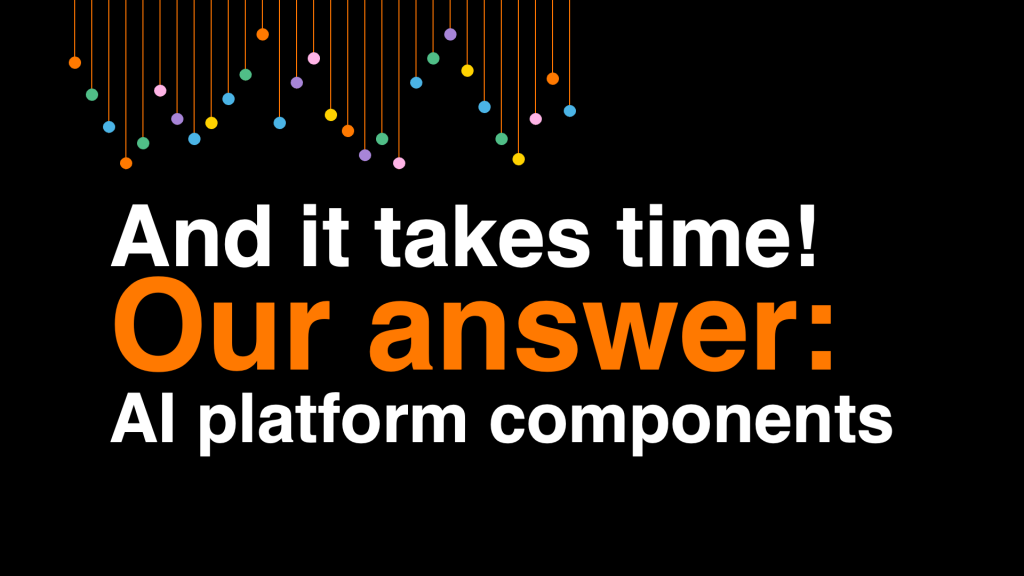 Partnering with top cloud providers to bring the best of the AI and ML solutions to you
AWS and Orange Business Services signed a global strategic partnership to offer a one-stop shop responding to our client transformation needs.
The partnership covers a wide range of topics, such as cloud migration, data, machine learning and cybersecurity. Orange Business Services is presenting its MLOps pipeline service on the AWS Marketplace.
Microsoft and Orange Business Services have a long-lasting co-selling partnership covering fields as diverse as workspace, data, customer relationship management, cloud and security.

This partnership benefits all companies, from very small businesses and small enterprises to large accounts around the world.

Google Cloud and Orange are closely collaborating to ensure their customers are getting the best from the Google cloud platform.
Google provides its know-how in cutting-edge cloud technologies, world-class analytics and AI tools, as well as proven digital transformation methodology and dedicated resources. Orange contributes its deep expertise in information and communication technology services and its multi-national network infrastructure.
Data Mesh as the first accelerator to transform yourself into a data-driven company
Data Mesh homogenises a scattered and unmanaged data environment
Create a homogenic data environment without moving data to a centralised DWH by embedding local domains into the data mesh.
Provide a overarching governance and security structure.
Enabling local Domain data teams to take on responsibility for their data.
Success story in the tourism sector:
e
nabling a leading group of companies in the tourism industry to fully leverage the power of their data environment.
Group of companies in the tourism industry with a historical grown and very heterogenous data environment.
The scattered infrastructure and data environment hinders the corporate controlling to connect data from different sources to gain new insights and information for decision making.
The solution: Implement the AI Accelerator "data mesh" to homogenise the data without the need of moving data around while maintaining the governance and security. Establishing the data responsibility with each Domain and though providing the foundation of overarching collection of data with the aim to allow to connect data for deeper insights and precise predictions.
Providing and implementing the AI Accelerator "Data Mesh" in cooperation with the client and therefore reducing the time to deliver the solution significantly.