The Flexible Workspace User Experience offering brings together services dedicated to transforming, building and operating virtualized work environments.
Our teams of experts carry out a personalized audit of your existing system and your organization in order to prepare in the best possible conditions for this transformation towards the virtualization of your workstations.
Our objective is the satisfaction of your employees.
So that you can focus on your business, we support, host and operate your virtualized desktops.
Audit, consulting, software integration and outsourcing services to support you from end to end in your transformation project.
The advantages of the Flexible Workspace User Experience solution
Quality of service to satisfy your users
A dashboard allows you, through relevant indicators, to monitor the quality of service delivered to your employees in real time and to anticipate incidents.
The simplicity
This service is scalable, based on a The operation of your virtual offices is provided by our teams so that your employees benefit from an incomparable user experience, wherever they are located.
Autonomy
You offer an incomparable working environment to your employees; autonomous and mobile, they improve their performance and job satisfaction.
Key point
A catalog of optional support services
The selection of key monitoring indicators allows you to continuously measure the quality delivered to users through our Flexible Workspace Pilot portal. Incidents are proactively anticipated, thereby gaining end-user buy-in to your transformation project.
Simplification of the management of your workstations
The virtual workstation is scalable and adapts precisely to the needs of your employees; it frees you from hardware limitations. Your IT teams quickly provide your employees with a new working environment and deploy new software versions or operating systems (OS) without constraints.
Secure your mobile data
The contents (applications, data, profile) are stored in a private cloud that does not risk being compromised by the loss or theft of the physical workstation.
A workstation that meets the new expectations of your employees
Virtual desktops are accessible anytime, anywhere, and from any device. They are more flexible and respond better to the provision of new work environments including collaborative tools, unified communications, corporate social networks, analytics, virtual reality etc.
Flexible Workspace User Experience responds in particular to these business issues: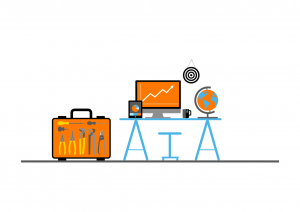 How to speed up the update of your Windows 10 migration?
How to manage the merger or the acquisition of a new entity?
How to secure the nomadic data of your employees?
How to facilitate the implementation of teleworking within your structure?
How to optimize your human and financial resources in the management of your workstations?
How to accelerate the deployment of a new business application?
How to improve the user's perception of their workstation?