Business recovery plan
Guarantee the integrity of your data and the continuity of your activity.
Contact us
Secure your IT infrastructure very simply
Flexible Recovery Standard is a cloud-based disaster recovery plan offer available 24/7 to protect you from the risk of data loss or downtime of your computer system, while giving you the autonomy to test it, at any time.
Our DRaaS (Disaster Recovery as a Service) solution combines the power of our cloud infrastructures and our experience in this type of activity in order to provide you with all the guarantees in the protection of your data and your activity.
Our service offering is based on the best technologies on the market on which our teams are certified. to offer pooled technical resources hosted in France and certified human resources.
With the Veeam Cloud Connect management interface, you test and activate your recovery plan whenever you want. You only need a few clicks to back up your data and restart your activities in the event of your computer malfunction.
The advantages of the Flexible Recovery Standard solution
Operational Simplicity
Your PRA in the cloud is simple to implement: you install Veeam Cloud Connect on your production infrastructures and configure your replication process and your PRA simply.
Budget predictability
This service is scalable, based on a catalog of work units for predictable costs and a monthly subscription to use.
Autonomie
You are autonomous to manage your PRA and can partially test it at any time. For the total switchover tests, you will be accompanied by a privileged and dedicated point of contact.
Key point
An efficient and sustainable solution
The backup environment is continuously and automatically updated. In addition, you are autonomous to administer your PRA in the cloud via the Veeam Cloud Connect portal. You carry out your scale tests yourself, or accompanied by our experts, at any time without disrupting your activity.

The hosting of your backup infrastructure is carried out in our data centers in France, Tier IV equivalent (availability rate: 99.995%).
Minimal downtime and data loss
In the event of a disaster, you switch, via a network connection, to a backup system in a very short time: RTO (Recovery Time Objective) = time to start a VM – platform available 24/7 with minimal data loss: RPO (Recovery Point Objective) = 24h.
A catalog of optional support services
Optional à la carte support and expertise services are there to support you in your PRA.

You also have the option of performing an outsourced backup of certain items deemed critical for recovery purposes outside of a crisis.
An Opex billing model
A monthly billing model for service access and daily billing for VMs on.

You thus benefit from a high-performance platform available without making an investment, thanks to the pooling of infrastructures, which allows savings of 30 to 70% compared to a traditional PRA solution.
A maximum threshold of VMs to be secured
Our solution is limited to a maximum of 50 VM or 12 Tb to secure.
Flexible Recovery Standard addresses the following issues in particular :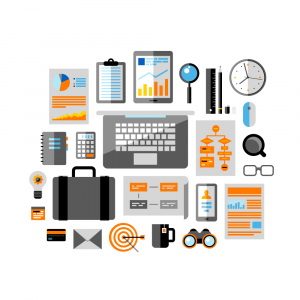 How do I deal with natural disasters (storms, floods, fires, cyclones, or very hot weather) that could impact the availability of my computer system?

How can I help my company to defend itself and especially to quickly resume normal activity in the event of cyber attacks, viruses, or malware intrusions?

How can I protect my business from IT downtime linked to human and technological risks (sabotage, theft, or unintentional incidents caused by human error)?