Public Cloud – Flexible Engine
Multi-Cloud Container Platform
[Features – Container]
Multi-Cloud Container Platform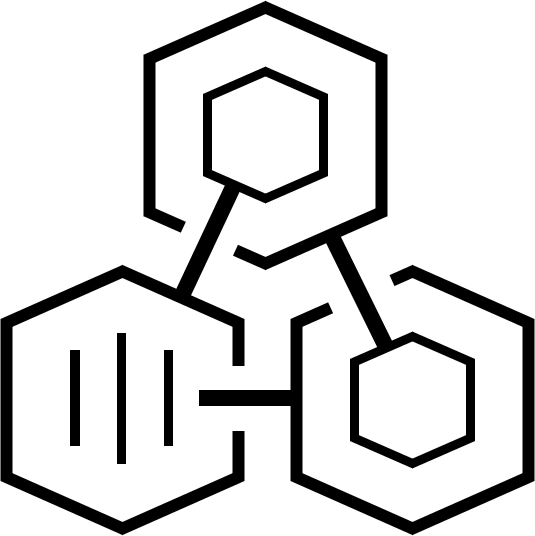 Multi-Cloud Container Platform (MCP) is a hybrid cloud container platform based on Kubernetes technology. As multi-cloud and hybrid-cloud containerized solution, it provides a unified:
cluster management across clouds
deployment and traffic distribution of multi-cluster application
Not only does it resolve multi-cloud disaster recovery issues, it also plays an important role in various scenarios such as traffic sharing and separation of services and data.
User cases
Traffic sharing
To cope with the impact of traffic spikes and improve service stability, MCP provides a cross-cloud and cross-cluster auto scaling solution. With auto-scaling for application instances and unified management of application traffic, MCP implements elastic load balancing of traffic across different clouds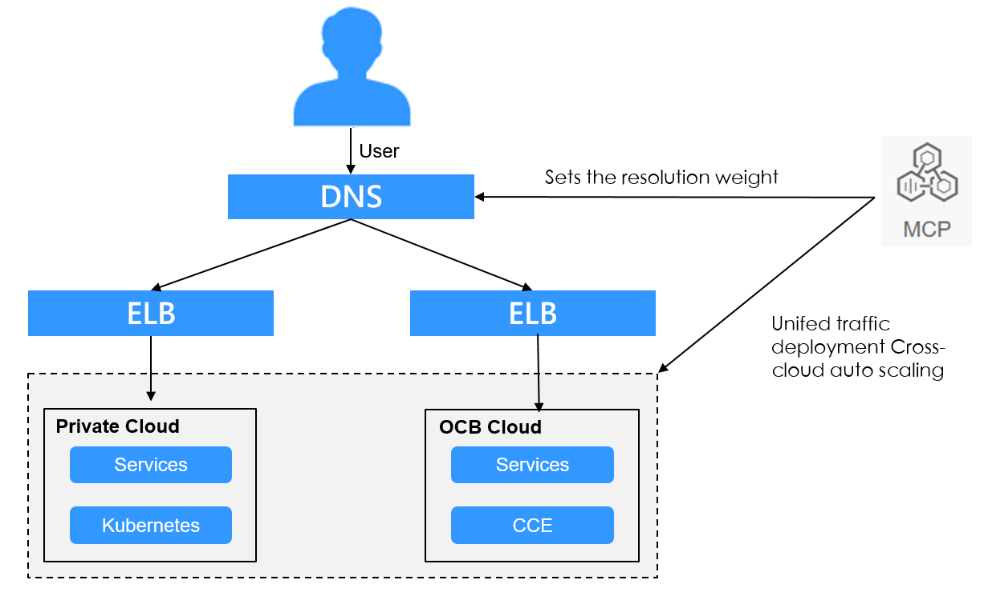 Cross-Cloud DR
To cope with failures of a single cloud, MCP allows instances of an application to run on multiple clouds.
When one of the clouds is down, other available clouds will take over instances and traffic from this cloud within seconds.
In this way, service reliability is greatly improved.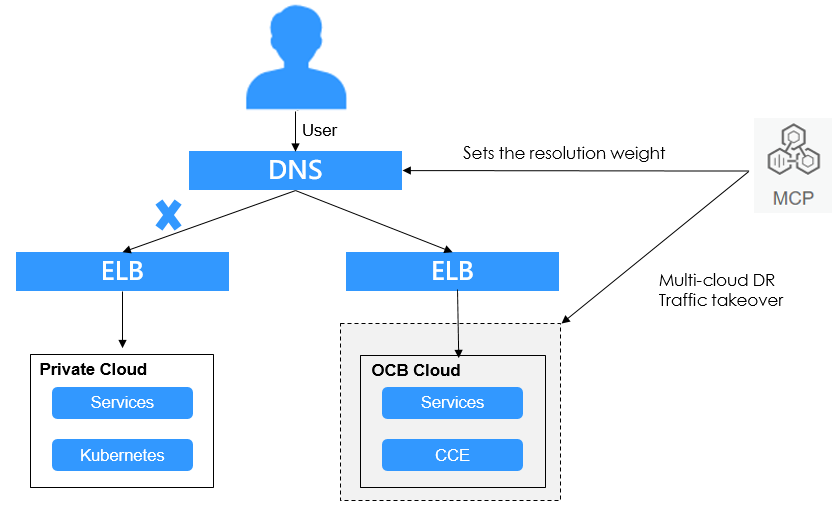 Decoupling Data and Service Running
For users in the finance and security industries, core services must run in their private cloud clusters to ensure service data security. With MCP, you can store sensitive data in the private cloud clusters and deploy common services on the public cloud, implementing information isolation and unified management.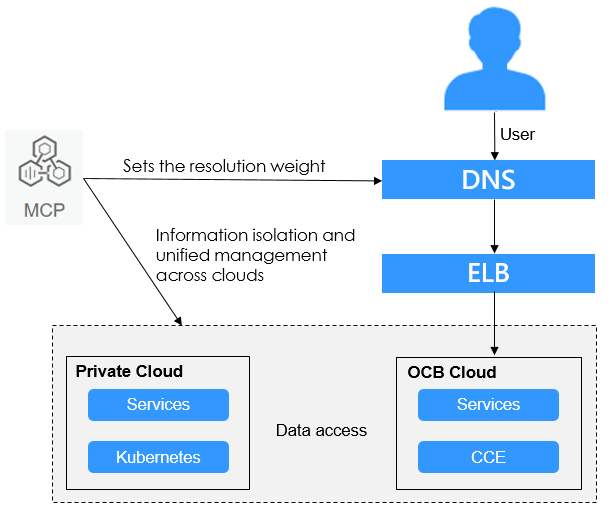 Separation of Devlopment and Production
For IP security in continuous integration (CI) or continuous delivery (CD) scenarios, some users want to deploy development and test environments in the private cloud clusters and the production environment in the public cloud.
With MCP, you can manage clusters where the development, test, and production environments run in a unified manner.
MCP works with ContainerOps to implement service rollout by pipeline, improving the code delivery and deployment efficiency.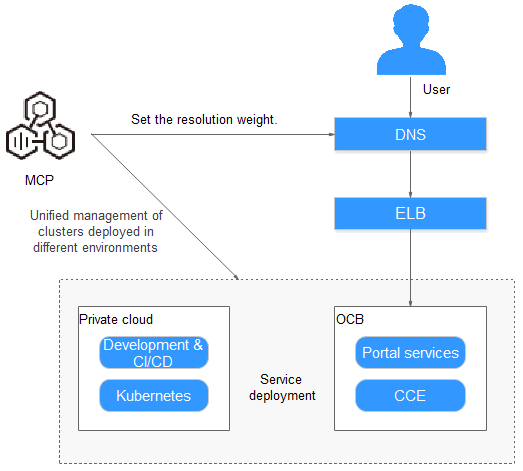 Decoupling of Computing and Service Running
For users in industries such as AI, genomic sequencing, and video processing, their computing tasks depend on special hardware, such as CPUs and bare metal servers.
With MCP, you can deploy computing services in the cloud and flexibly use the computing power in the cloud. In addition, you can deploy common services in the private cloud or other clouds, avoiding high costs caused by large-scale use of special hardware.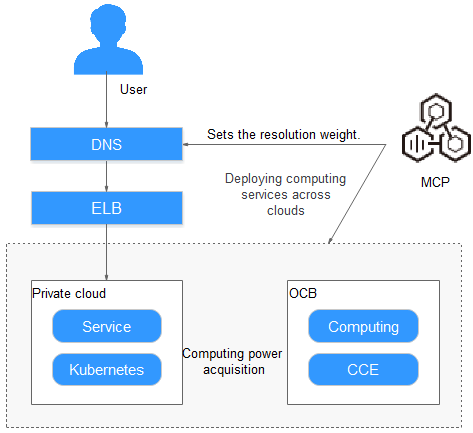 Advantages
Disaster Recovery
MCP ensures business continuity by allowing you to access data from your different IT environments.
Easy deployment
Optimize the distribution and location of your data across your IT environments with MCP.
Flexibility and portability
Simplify the management of your containerized applications.