Openstack Public Cloud – Flexible Engine
SD-WAN by VeloCloud – a tool to ease the management of your WAN network
Designed to respond to the common problems of companies concerning the management of the WAN network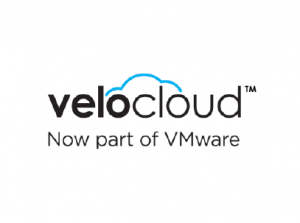 NOTE: This version of the image VMware SD-WAN by VeloCloud 4.0.0 is intended as Demo/Trail not yet General Availability
The VMware SD-WAN by VeloCloud solution was designed to respond to the common problems of companies concerning the management of the WAN network, namely:
Simplify the management of "Branch offices"
Optimize application performance
Provide agility for "Branch offices"
Lower the costs
With application migration to cloud environments deploying a virtual instance of VeloCloud Edge allows you to connect your corporate network to your resources deployed on Flexible Engine.
Benefits
Management Simplicity
With the VeloCloud Orchestrator administration of your entire network is done from a single point. With just a few clicks deploy and configure your network simply without the need for command line access: routing, segmentation, quality of service, security integrations. Also take advantage of a unified reporting offering a view of all traffic passing through your network (applications, sites, users, quality of sites and links, etc.).
Flexible topology
With just a few clicks from the orchestrator deploy any type of topology across your entire WAN network: Hub and Spoke, Full Mesh, Partial Mesh, segment topology, etc
Security
Thanks to the on-board security features (level 7 firewall -application-, access filtering, encryption of communications) you can now communicate with all of your sites regardless of where they are deployed. If necessary you can also integrate with the cloud security providers of your choice: Zscaler, Checkpoint, Forcepoint, Palo Alto, etc.
Intelligent routing and application optimization
Thanks to the most sophisticated algorithm on the market, Dynamic Multi-Path Optimization (DMPO) take advantage of the real benefits of SD-WAN to get the best performance from your applications: application recognition, link aggregation, automated QoS, link switching extra-fast (<1s), dynamic remediation techniques (Error Correction, Duplication of Packets, buffer jittering), QoE experience quality score for your sites and WAN links, etc.
Purchasing
This SD-WAN Edge image for Flexible Engine is provided on BYOL basis. The consumption of Flexible Engine resources will be charged at standard pricing.
To purchase the license through OCB, please use :
Contact Us
For guidance about license sizing, please use
VMware VeloCloud – How To Buy
Deployment Process
To create an SD-WAN Edge image in your Flexible Engine environment, please follow these steps below:
For instructions how to install and deploy the SD-WAN Edge image in your Flexible Engine environment, refer:
Deployment Guide
For instructions how to configure the SD-WAN Edge features, refer to:
Configuration Guide
Support
Support on SD-WAN Edge is ensured solely by VMware.
For more information, refer to:
Help